Viewing the whole of Hanoi from a high position is one of the amazing experiences you should have at least once. What is more interesting when rewarding yourself with a delicate meal under the romantic candlelight! Don't hesitate, leave your busy work, and visit Vina.com to find out the best restaurant venues with a beautiful scene and exquisite food right now!
On Vina.com, we suggest a list about the top 5 stunning Hanoi restaurants with scenic views. Let's check out!
1. Rue Des Seaux Restaurant
Located on the top floor of Boss Legend Hotel, Rue Des Seaux restaurant overwhelms visitors with a beautiful, luxurious and polite space in the bustling Hanoi Old Quarter. Because the location is on a very high spot, the view of the whole city and two huge rivers will become an extremely interesting experience when you visit Hanoi.
On the menu, Rue Des Seaux has a diverse list of delicious dishes from Europe and Vietnam elite cuisine. In particular, a tasty fruit salad and grilled beef in bamboo tube served with rice cooked coconut milk can be a great idea for gourmets. Besides, you should also taste some featured drinks such as wine and fresh fruit juices at a reasonable price.
Location: 21 Hang Thung street (phố Hàng Thùng), Ly Thai To Ward (phường Lý Thái Tổ), Hoan Kiem District (Quận Hoàn Kiếm), Hanoi
Tel: 098 880 39 93
Price ranges: 150.000 -250.000 VND/person
2. Luna D'Autunno Restaurant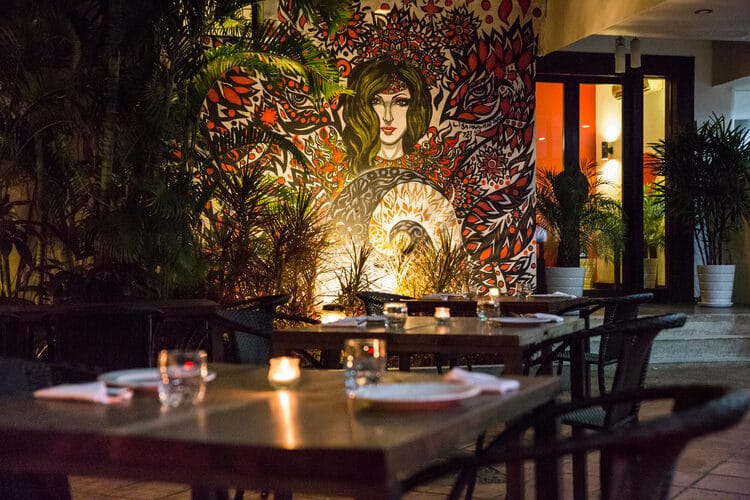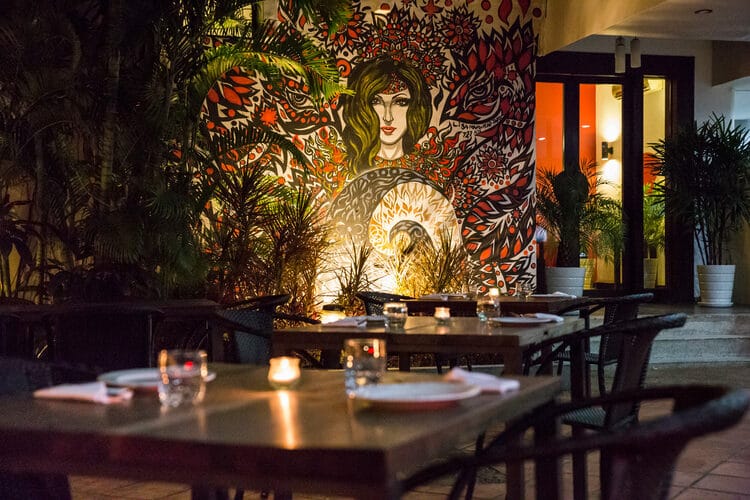 Luna D'Autunno is located in Nam Ngu, which is an empty street suitable for customers who prefer quietness. The restaurant has quite simple but sophisticated decor to host romantic dates or family parties on weekend days. Indeed, Luna D'Autunno is one of the classic Italian restaurants offering authentic taste including vegetable soup, seafood pizza, baked lamb chops, and French-style pastries. The most favorite thing is that the restaurant always prepares 1 cup of parmesan cheese for guests as a spice for the list of its great Italian pizza.
Location: 27, Nam Ngu street (phố Nam Ngư), Cua Nam, Hoan Kiem District (Quận Hoàn Kiếm), Hanoi
Tel: 024 3823 7338
Price ranges: 200.000 – 350.000 VND/person
3. Tim Ho Wan Restaurant
Tim Ho Wan is considered as the famous dim sum paradise in Hanoi which has successfully gained a star from the Michelin guide. Moreover, it also represents one of the 5-star luxury Hanoi restaurants for tourists to visit at least once. The varied menu includes steamed dimsum with shrimp, stuffed pancake, and baked bun served at noon. Here, the dimsum outer skin is extremely thin with fresh seafood, meat and vegetable fillings which are highly impressed the local and foreign customers.
Besides, the plus point comes from the professional style of serving at fast and friendly speed. Moreover, to enhance your flavor, you can order a set of warm tea to sip while enjoying specialties and a panoramic view of Hanoi city.
Location: 36th floor, Lotte Center, 54 Lieu Giai street (phố Liễu Giai), Ba Dinh District (Quận Ba Đình), Hanoi
Tel: 024 3333 1725
Price ranges: 200.000 – 1.000.000 VND/person
4. The Gourmet Corner Restaurant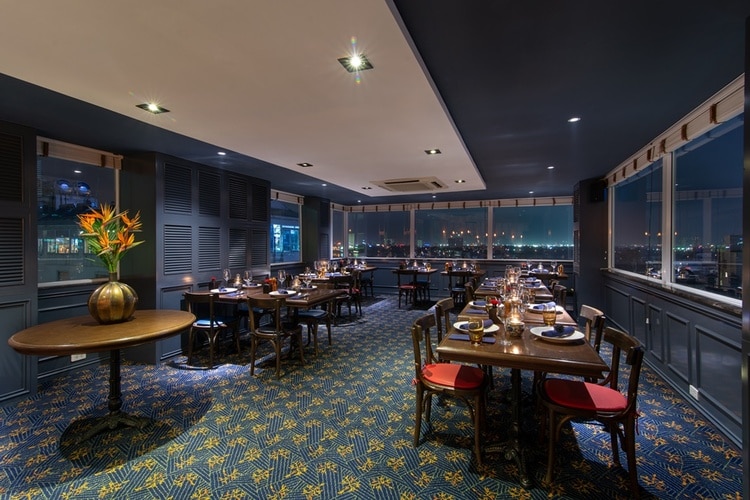 Gourmet Corner restaurant located on the 12th floor of the hotel Le Siesta Diamond and Spa in Old Quarter offers a great culinary experience for foreign visitors when visiting this resort. In addition to the wonderful space with attentive staff, Gourmet Corner provides customers with a wide selection of 5-star Vietnamese and European dishes. There are various choices of the food set from 3 to 5 dishes in both Vietnamese and European style as well as imported wine and tea to make your party more memorable.
Location: 32 Lo Su, Ly Thai To street (Phố Lý Thái Tổ), Hoan Kiem District (Quận Hoàn Kiếm), Hanoi
Tel: 024 3935 1632
Price ranges: 120.000 – 550.000 VND/person
5. Restaurant Tofu Hotpot Manna Bean
If you already know the chain system of Hollywood restaurants in Vietnam, you cannot ignore Tofu Hotpot Manna Bean – one of the awesome Korean restaurants with specialties from tofu. It can be said that, with 100% natural soybean ingredients, Tofu Hotpot Manna Bean's dish deserves to stand out among the most nutritious food for customers who prefer a healthy lifestyle.
Here, its Korean-style menu includes spicy or non-spicy tofu hotpot and many sets of tasty foods that match the taste of the guests. Besides, you should try the famous panna cotta tofu from 100% of fresh tofu which is easily melted in your mouth from the first bite. With the "customer health is our business goal" slogan, Tofu Hotpot Manna Bean becomes a prominent food venue for visitors.
Location: 8th floor, Keangnam Landmark, 72 Pham Hung street (Phố Phạm Hùng), Nam Tu Liem District (Quận Nam Từ Liêm), Hanoi
Tel: 04 6297 1234
Price ranges: 50.000 – 200.000 VND/person
Hopefully, with this article, you will find a reliable restaurant address to have relaxing moments with friends and family, while admiring the beautiful Hanoi scene! If you want to get more information about restaurants in Hanoi, feel free to navigate our website.