Phu Quy (Phú Quý) is a small island located about 120km away from Phan Thiet (Phan Thiết) City. This island comprises 10 small islands, of which just Phu Quy is inhabited. The district contains 3 communes, 5,466 households with about 27,000 residents, most are fishermen. Seen from the sea, Phu Quy Island looks like a giant whale which is crossing the sea. This island has many knolls, hills, and sand dunes. The majority of administrative offices, schools, stadiums, entertainments, and traffic systems on the island are still new and there are some being built. The island looks a little bit urban but there are no street names and no numbers. The first impression about this island is its unspoiled scenery with almost no touch of professional tours. The island might be far from the mainland, but ATM machines are still available and hospitals with X-ray service. Also, the island has mobile phone coverage, and the internet cafes are easily accessible. There is no public transport in Phu Quy, but renting a motorbike is considered the easiest way to discover the island.
It may be the reason why Phu Quy becomes increasingly hot among those young people who love traveling. If you are still wondering what makes this island attractive towards the youth, then the following 10 reasons given by Vina.com will make you unhesitant to backpack to Phu Quy island right in this summer.
I. 10 Reasons To Visit Phu Quy Island
1. The Chance To Contemplate Beautiful Sunset Views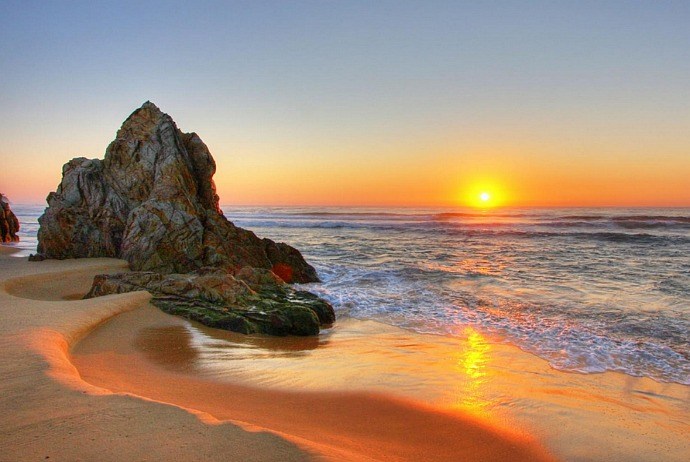 No one had left the island before contemplating the sunset. Maybe, everyone has a reason, a plan to watch the sunset in the sea, but when you visit Phu Quy Island already, though you had no reason or plan to do, you would not be able to take your eyes off the glowing sunset in this place. There are many ideal places to watch sunset on the island such as: Ngu Phung (Ngũ Phụng) embankment side, Trieu Duong Bay (Vịnh Triều Dương)…; however, the most popular and ideal place is the mountain peak of Linh Son (Linh Sơn) Pagoda. It is because from here you will have panoramic views of the scenery, where the sun falls forming a range of orange color from light to dark on the sky, which looks so spectacular.
2. Friendly And Gentle Residents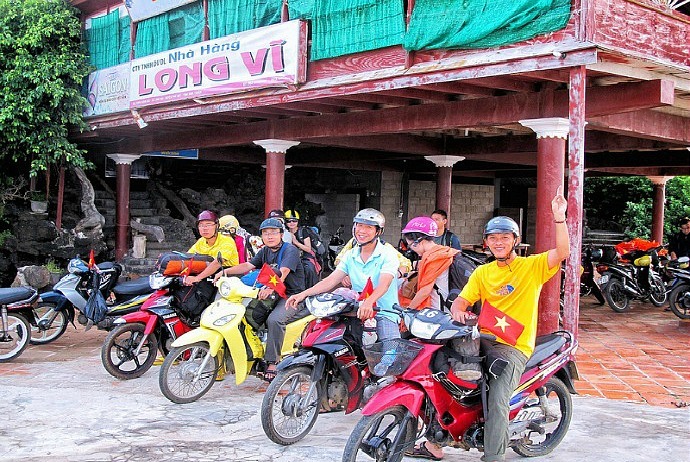 In reality, there are not many tourist destinations in which people happily welcome you as in Phu Quy Island. You will quickly realize it when entering the territory of this island. Many tourists who have visited Phu Quy island comment that local people here are very kind and enthusiastic, they can bring to you the peace of mind and lots of laughter. Thus, you should not be surprised if being invited to enter the house of locals for a drink and sharing interesting stories on the island.
3. Beaches Are Uncrowded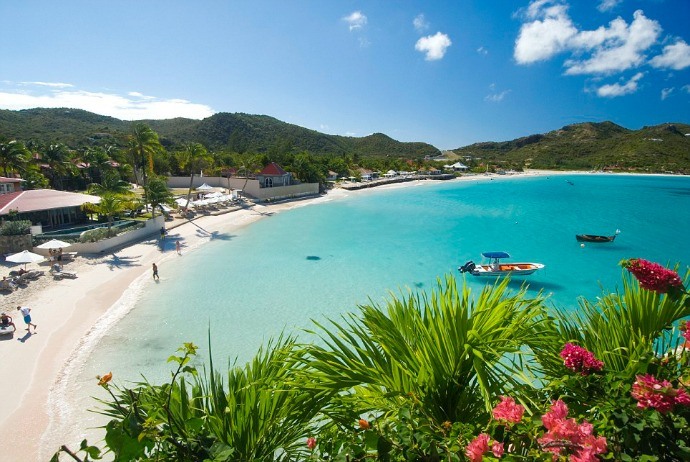 Phu Quy island has just been known by tourists a few years ago, and because of the difficulty of transportation so the number of tourists are not too much, mainly backpackers. Therefore, the state of crowded at beaches has not been seen in this island. You could delightfully soak yourself in the clean seawater, watch the vast sea and sky and suddenly realize that there is no one around you, so you could freely do whatever you like, be it singing or dancing.
Read more: 15 best things to do in Vietnam
4. It Is Ideal For Exploring By Motorcycles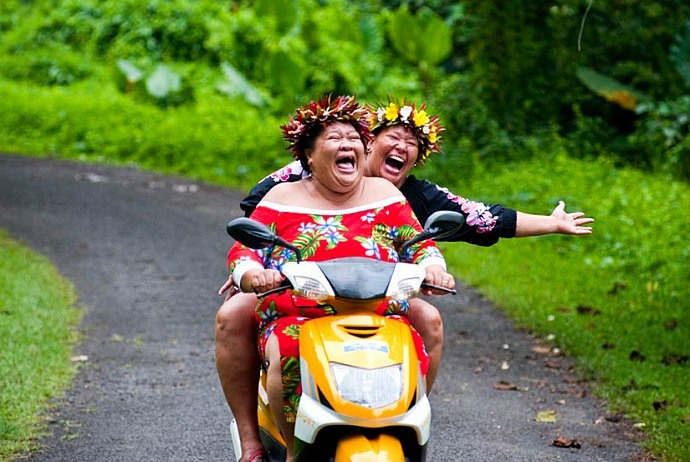 With an area of around 16,4km², there is no way better to explore the island than being on a motorbike. The price of renting motorcycles on the island is from 100 – 120,000 VND / day, depending on the quality of the bike, you can easily rent the bike right at your hostel, because most hostels on this island all offer this service. Another special highlight is that despite of being a small and pristine island with no the shadow of the traffic police, people here are very observance of traffic laws. When going on the road, you will never see the scene of carrying 3 people on a bike or not wearing a helmet. Even, many babies on the island are also equipped a pretty cute helmet to wear by their parents.
5. The Chance To Enjoy King Crab With "Dirty Cheap" Price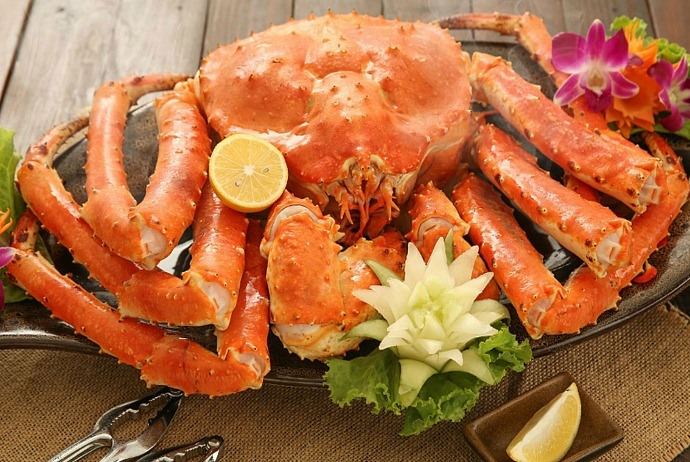 Visiting an island, you cannot miss enjoying seafood there. When it comes to Phu Quy Island, there is no other seafood surpassing this one: King crabs. Unlike other ordinary crabs, this type of crab is tremendous and plump, about 500g-1kg each one. When looking glance, it is like a giant spider, with bristling fur.
Due to the rarity and nutritional content of this crab, so since the ancient time, King crab have been chosen to offer to the king. Therefore, go to Phu Quy island, you will have an opportunity to enjoy this delicious specialty, which is still alive, at the prices ranging from 350,000-400,000 VND / 1kg.
6. Blue Seawater Which Can Be Seen To The Bottom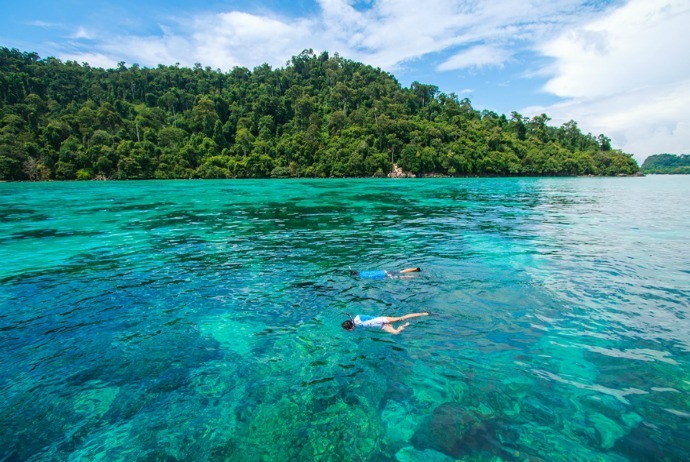 Being an unspoiled island, Phu Quy has many beautiful beaches with white sand, clear water reflecting blue sky. These waters have not been exploited by tourism operators so everything is pristine. The nature on the island provides a feeling of clam, relaxed, is extremely suitable for taking a rest or escaping from the hustle of the city. In particular, people here are very conscious of habitats, so beaches and piers are very clean with very little, or even without garbage.
7. Sit On A Boat To Go Along Small Islets Of The Island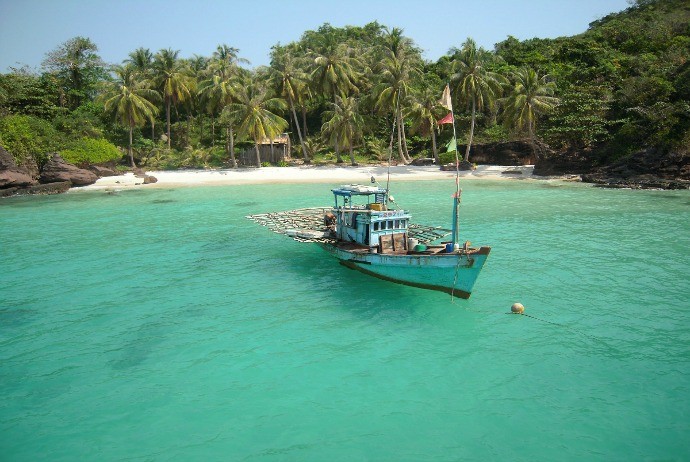 Visiting Phu Quy Island without renting a small boat to stroll along islets around the island means that your trip will not be complete. There are some small islets, such as Den islet (Hòn Đen), Tranh islet (Hòn Tranh), Trung islet (Hòn Trứng)… Just sitting on the boat to stroll along the islets around Phu Quy Island can help you see how clear the blue water here is, which allows you to see even the bottom. You can easily hire a small boat in the harbor for about 300,000 – 400,000 VND depending on the number of people.
8. Admire The Largest Whale Skeleton In Vietnam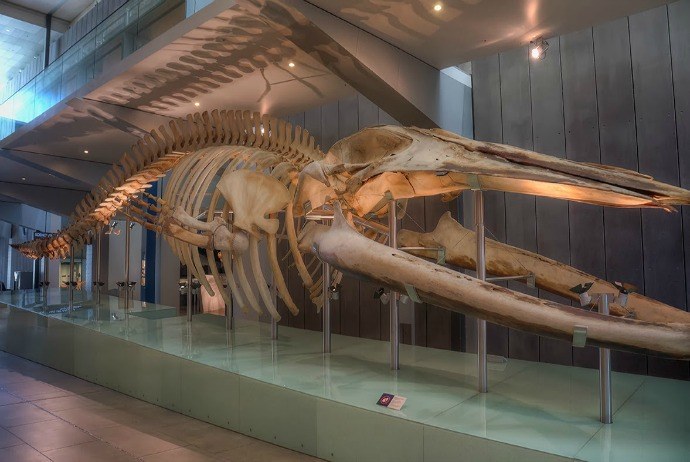 Phu Quy has nearly 30 cultural relics with various types of faiths. However, the most notable is Van An Thanh (Vạn An Thạnh) (in Trieu Duong (Triều Dương) village, Tam Thanh Commune), built in 1781 and being a whale museum on the island. According to the legend of locals, the whales, also known as "Cá Ông", had many times saved local fishermen and vessels from distress at sea. Many fishermen here who had ever been saved by Ca Ong still alive, and most people on the island are very respectful the whale. Thus, when the whale died or pushed into seashore, people here hold a solemn funeral, and there is a festival of welcoming Ca Ong annually in Phu Quy Island. You can also visit the Ong Hai Nam (Ông Hải Nam) gallery to see the whale skeleton of nearly 20 meters in length. This is one of the largest whale skeletons in Vietnam.
9. Visit The Giant Power Plant Using Wind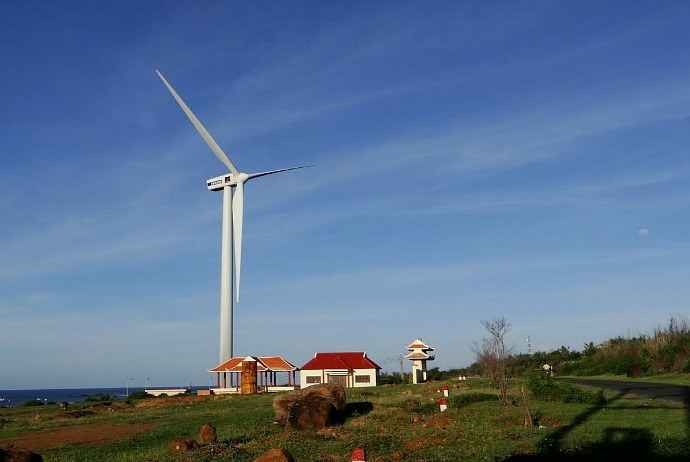 "Wind power" is the wind fan built to generate electricity for people on the island. On the island, there are 3 windmills, each is 60 meters in height and the length of the blade is 37 meters. From the lighthouse and the mountain peak where Linh Son (Linh Sơn) pagoda is located on, you could easily see the giant wind fans. Particularly, the way to visit the windmills is very beautiful, with the ocean on one side and the row of trees planted along the road, which look very nice, on the other side.
10. Enjoy The Landscape From The Largest Lighthouse In Vietnam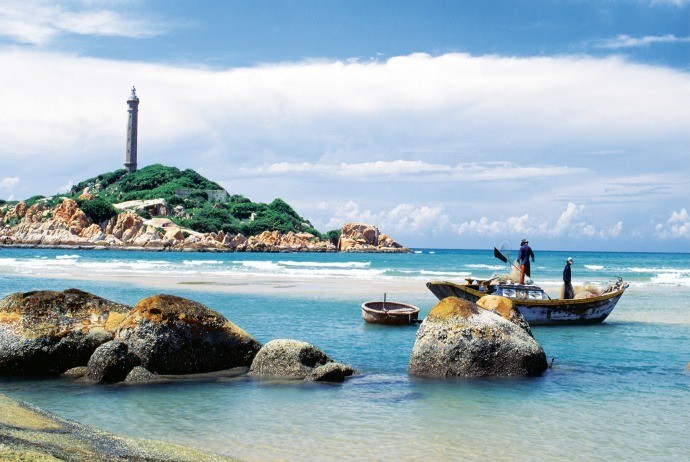 The topography on the island is relatively flat, with no high mountains, so Phu Quy lighthouse located on top of the Nui Cam (Núi Cấm) mountain is the highest point of the island. To conquer the lighthouse, tourists have to walk and climb more than 120 stone steps along the ridge, about 200 meters in length with many slippery passages. Though climbing process needs much effort, when you reach it, you will feel completely satisfied because from the lighthouse, you can get a panoramic view of busy fishing boats running on the sea. Particularly, on the way to climb, you can also encounter Linh Buu (Linh Bửu) Pagoda of which the campus is spacious and airy and there are some hammocks for tourists to take a rest.
II. Other Information About Phu Quy
How To Get Phu Quy Island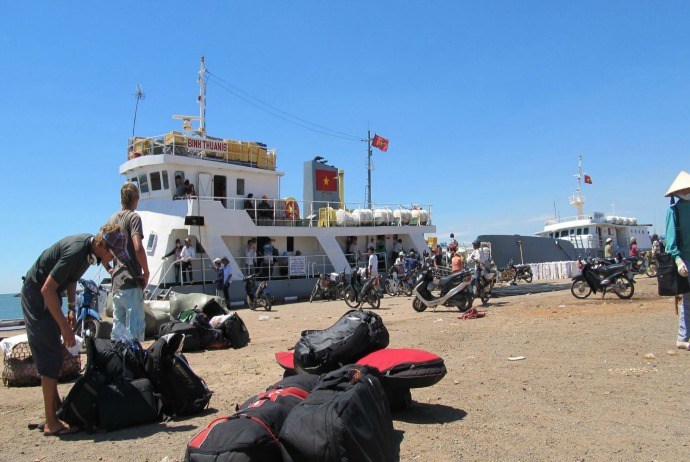 There is only one way to get to Phu Quy island that is to go to the harbor of Phan Thiet city and then take a ship to go to the island. Previously, it takes 6 hours sitting on board of the ship Binh Thuan (Bình Thuận) 16 or Binh Thuan (Bình Thuận) 18 to get to the island. Nonetheless, today, there are medium speed ship Hung Phat (Hưng Phát) 26 and the high speed ship SAVANNA Phu Quy (Phú Quý) – Khai Thinh (Khải Thịnh) KG, which help in shortening the distance from Phan Thiet to Phu Quy island to only 3.5 hours for medium speed vessel, and 2.5 hours for high speed one. The feature you should note is that not every day you can take the boat to the island, the boat will run based on the weather, so before going, you should contact with the port to know the boat schedule.
To book the boat ticket during office hours, including Sundays and holidays, you can contact directly with:
Phu Quy Port authority: (062) 3 506 374.
Booking train tickets during office hours including Sundays and holidays in direct contact with:
Phu Quy Port authority +84062 3 506 374.
Phan Thiet Port Authority +8462 3 506 358.
III. Where To Stay In Phu Quy Island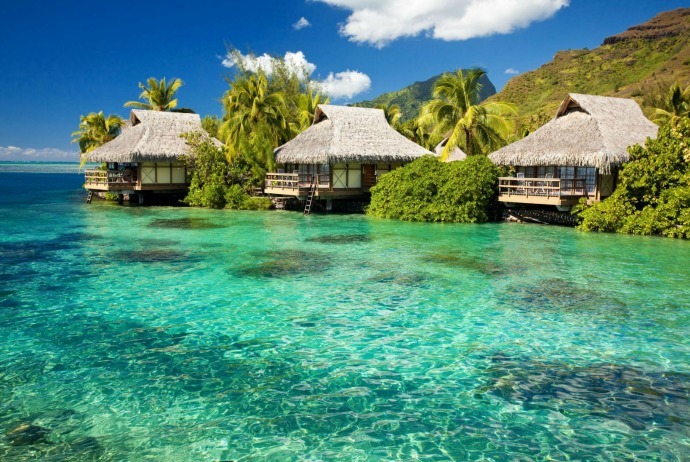 On the island, up to now, there has not been hotel available, just motels, hostels, and homestay. You can refer a number of hostels, such as:
Truong Huy (Trường Huy) hostel: No. 354 Vo Van Kiet (Võ Văn Kiệt) Street, My Khe (Mỹ Khê) village, Tam Thanh. Telephone number +8462 3769333 – +84943 414 488 – +84963337316.

Long Vi (Long Vĩ) Hostel: Doi Thay (Doi Thầy) cape, Dong Hai (Đông Hải) village, Long Hai (Long Hải) commune, phone (+8462) 3509509 – +84918680344. Having nice location, this hostel also has space and places for campsite, campfire, walking, squid and shrimp fishing. Price 150,000 VND / room / night.

Hoang Phu (Hoàng Phú) Hostel: about 500m from the port, located in a quiet lane and is just 2 minutes of walk from the sea. In particular, there is a large yard with 2 stone tables and chairs, so guests can comfortably chat and get to know each other. Phone number: (+8462) 3709550 – +84168643531 – +84984711660.