Steak is a dish that requires sophistication in the selection of ingredients, processing, and presentation. Many diners claim that steaks must be served in luxurious restaurants at extremely high prices. However, with the increasing demand for delicious dishes, there are many European steak restaurants in Hanoi offer unique steak dishes at affordable prices. Today, Vina.com will introduce to you the 5 most impressive steak restaurants in Hanoi, Vietnam to put into your pocket!
5 Famous Steak Restaurants In Hanoi, Vietnam To Put Into Your Pocket
1. Le Monde Steak Restaurant
Le Monde Steak Restaurant is considered one of the great options for guests who love European-style steaks. The first impression of this restaurant comes from a large and creatively decorated space that is extremely suitable for large parties on the weekend days.
On the menu, Le Monde Steak primarily serves steaks and several side dishes, including pasta, French fries, and fresh salads. The steak here is usually served with a fragrant black pepper sauce based on the chef's secret recipe that makes the beef soft and melted in the mouth. Besides, you should try an extra glass of wine to enhance the taste of this dish.
Location: 25 Hoang Cau street (phố Hoàng Cầu), O Cho Dua ward (phường Ô Chợ Dừa), Dong Da District (Quận Đống Đa), Hanoi
Tel: 0888 422 386
Price ranges: 150.000 – 300.000 VND/person
2. Moo Beef Steak Restaurant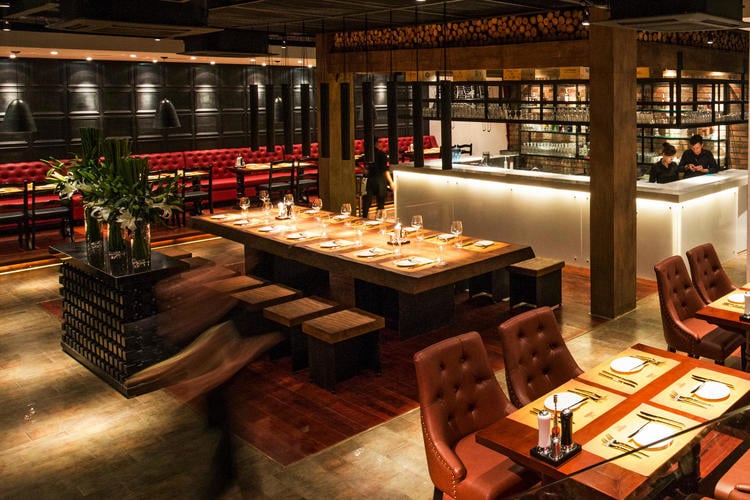 Moo Beef Steak is a familiar place for Hanoi residents and foreign visitors who want to enjoy an American-style steak. Moo Beef Steak is highlighted with a luxurious and elegant style of American cuisine, and its space is very cozy in warm, colorful ceiling lights. That brings relaxation to customers when hosting a family party.
Besides the unique interior style, the menu of Moo Beef Steak is truly stunning with the authentic taste of American imported steak. The steak here is served in a hot cast iron pan in a variety of sauces, such as hot pepper sauce, cheese sauce, roasted sesame sauce, and cream sauce. Also, the restaurant serves American-style products such as cigars and wine, meticulously selected and imported directly from abroad.
Location: Lane 113 Nguyen Thi Dinh street (Phố Nguyễn Thị Định), Cau Giay District (Quận Cầu Giấy), Hanoi
Tel: 0243 555 8331
Price ranges: 350.000 – 500.000 VND/person
3. Botanica Restaurant
Located in the peaceful Giang Vo street, Botanica gradually makes an impression on the local and foreign customers with a vintage European space. However, in addition to the unique European standard design, the restaurant's highlight comes from its fine dining menu, including steaks, salads, and grape wine.
Indeed, customers who visit Botanica are highly recommended the signature venison and beef steak dishes, directly imported from Australia with a soft and tasty flavor. Besides, grilled ribs with hot soups and handmade pizzas have been served recently to diversify the menu, giving gourmets the best culinary experience than ever.
Location: 116/D4, Giang Vo street (phố Giảng Võ), Ba Dinh District (Quận Ba Đình), Hanoi
Tel: 024 3992 2328
Price ranges: 150.000 – 180.000 VND/person
4. Brickhouse Bar & Restaurant
Brickhouse is one of the steak's paradises in Hanoi this year, where steak lovers can freely enjoy the most characteristic flavors of the traditional French cuisine. Here, diners can feel the meticulousness of the restaurant's professional French chef through a variety of traditional dishes, such as steak, roast beef, and grilled lamb chops.
When it comes to steaks, Brickhouse is known for its best quality beef in Hanoi. With a unique combination of imported spices, the dish brings a distinctive flavor to the famous European steak. About drinks, Brickhouse also serves an abundant drink list, inclusing coffee, fruit juice, imported cocktails, and draft beer.
Location: Lot 2 Nguyen Khanh Toan street (phố Nguyễn Khánh Toàn), Cau Giay District (Quận Cầu Giấy), Hanoi
Tel: 024 3839 8610
Price ranges: 100.000 – 385.000 VND/person
5. Vin Steak Restaurant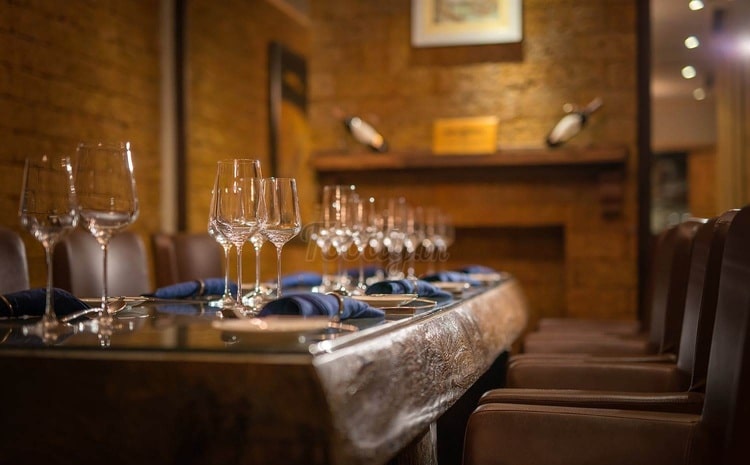 If you have the opportunity to visit Hanoi, do not miss Vin Stake – one of the most impressive steak restaurants in Hanoi today. Located in the heart of the city, Vin Stake is always appreciated for its flavorful steak.
The slogan of this restaurant is "Customer is the god," so diners are delighted when eating here. Vin Stake's high-quality beef is imported directly from abroad and stored in a sterile environment at the appropriate temperature to retain the freshest taste before processing. In addition, Vin Stake is also well-known as an elegant and luxurious restaurant with other excellent dishes such as pizza, spaghetti, and salad with elaborate processing of experienced chefs.
Location: 7 Xuan Dieu street (phố Xuân Diệu), Tay Ho District (Quận Tây Hồ), Hanoi
Tel: 04 3722 4165
Price ranges: 200.000 – 600.000 VND/person
Also read:
This is a review of the 5 best steak restaurants in Hanoi for you! We hope that this article will give you further information in finding the best restaurant locations in Hanoi. Right now, share your culinary and traveling experiences in Hanoi with us by dropping words in the box below.