Quy Nhon' s nightlife is not developed like other cities of Vietnam but the shimmering and mysterious beauty of Quy Nhon (Quy Nhơn) at night still attracts a lot of tourists and visitors to explore. In this article, I would like to introduce to you the best Quy Nhon nightlife activities you should explore when you travel to Quy Nhon.
Quy Nhon Nightlife – Ideal Activities And Attractions To Enjoy At Night
1. Wander On Xuan Dieu (Xuân Diệu), An Duong Vuong (An Dương Vương) Streets
After a day full of exploring and traveling to attractions in Quy Nhon, you can take a walk along Xuan Dieu and An Duong Vuong Streets where you can relax, admire the mysterious beauty of the city at night and listen to the sounds of waves from the beach. That is one of the ideal activities for you to do in Quy Nhon at night.
2. Relax In Quy Nhon Green Square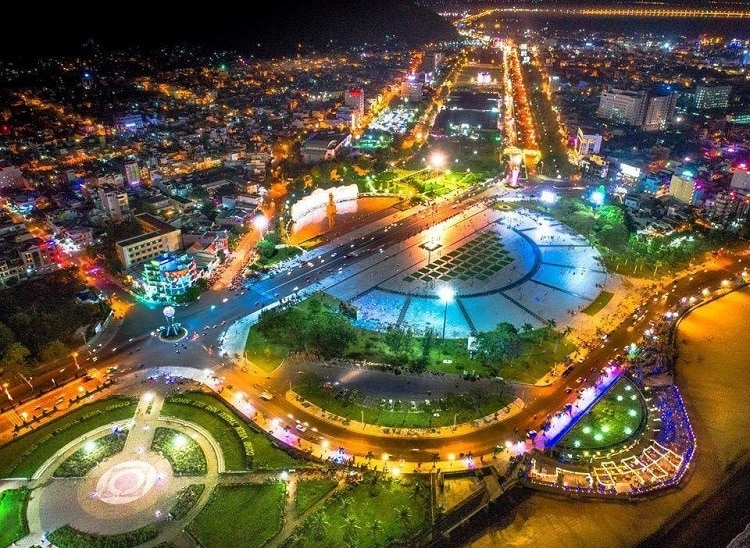 Quy Nhon Green Square located on 68 Le Duan (Lê Duẩn), Quy Nhon is the place concentrated on many entertainment activities. If you visit there in the evening, you can easily see the young people performing street art forms, a group of the elder doing exercise or children riding bicycles around.
For the best Quy Nhon nightlife, you can take part in these interesting activities, immerse yourself in a lively and fun atmosphere with friendly and open locals. That will definitely give you memorable experiences.
3. Watch The Sunsets On Thi Nai Bridge (Cầu Thị Nại)
Thi Nai Bridge is considered as the longest bridge crossing the sea in Vietnam with 2477 meters length. For a long time, Thi Nai Bridge has become the signature icon of Quy Nhon City and locals.
The tour to Quy Nhon won't complete without seeing Thi Nai Bridge. At night, this bridge becomes more charming and beautiful with colorful lights shining on the water. It is great to stand on the bridge and admire the scenic views of Quy Nhon city and Phuong Mai Peninsula (Bán Đảo Phương Mai).
4. Go Shopping At Quy Nhon Night Market
Located in the heart of Quy Nhon City, Quy Nhon Night Market is one of favorite attraction for tourists to go at night. This place is also considered as the walking streets of Quy Nhon. Visiting there, you can join in many fun cultural activities of Quy Nhon. Opening from 6 pm to 10 pm every day, this market often sells clothes, souvenirs, handmade items, and street food at very cheap prices.
5. Visit The Food Street
Binh Dinh Food Street located in Center Labor & Culture House is one of the most popular attractions in Quy Nhon in the evening and at night. Visiting there, you will have a chance to taste many delicious street foods with strange taste and nice arrangement. This Food Street opens from 6 pm to 11 pm every night.
6. Go Squid Fishing
Squid fishing is one of the must-try activities and experiences for tourists to enjoy. The night is the perfect time for you to go squid fishing because the squids go out to hunt for food. You have to take a boat with fishermen to go to the sea and find the right spot of squids. After that, you have to use the light to allure squids gather before catching them. If it is your first time of squid fishing, you can ask the help from the fishermen who are always open and friendly. The tour for squid fishing costs you about VND 300,000 – VND 350,000 for a boat of seven people.
7. Trung Luong Camping Site (Khu dã ngoại Trung Lương)
The good news for someone who likes camping activities is that Quy Nhon has ideal attractions for camping and Trung Luong Camping site is the most popular one. Situated in Cat Tien (Cát Tiên) Commune, Phu Cat (Phú Cát) District, Quy Nhon, Trung Luong Camping Site has attracted many visitors to come for camping, admire the beautiful beach, immerse themselves in nature and enjoy the nice atmosphere. When the night comes, visitors can set the fire, eat the food they prepare, and rest in the tent. That will be an unforgettable experience for tourists when they have a chance to visit Quy Nhon.
8. Drink Coffee At A Beautiful Café Shop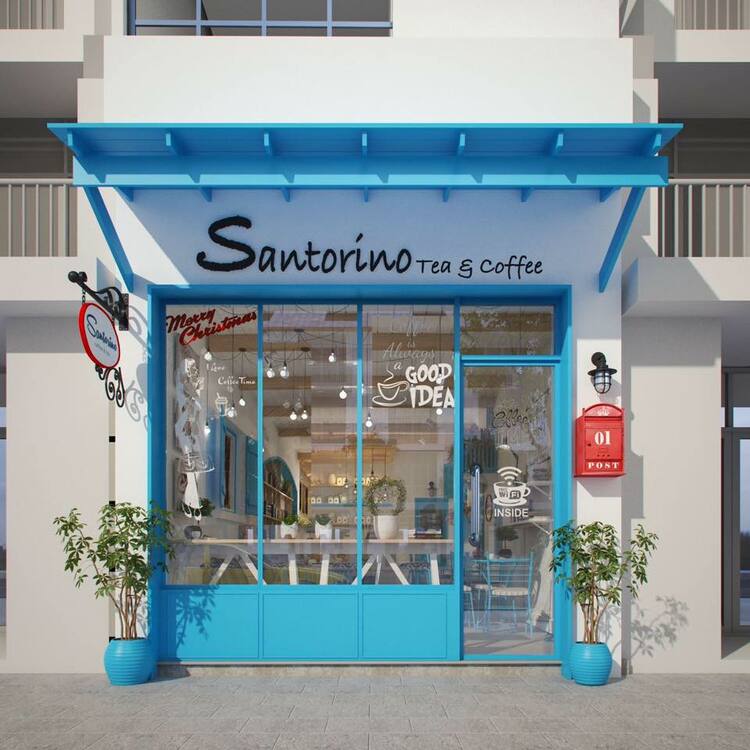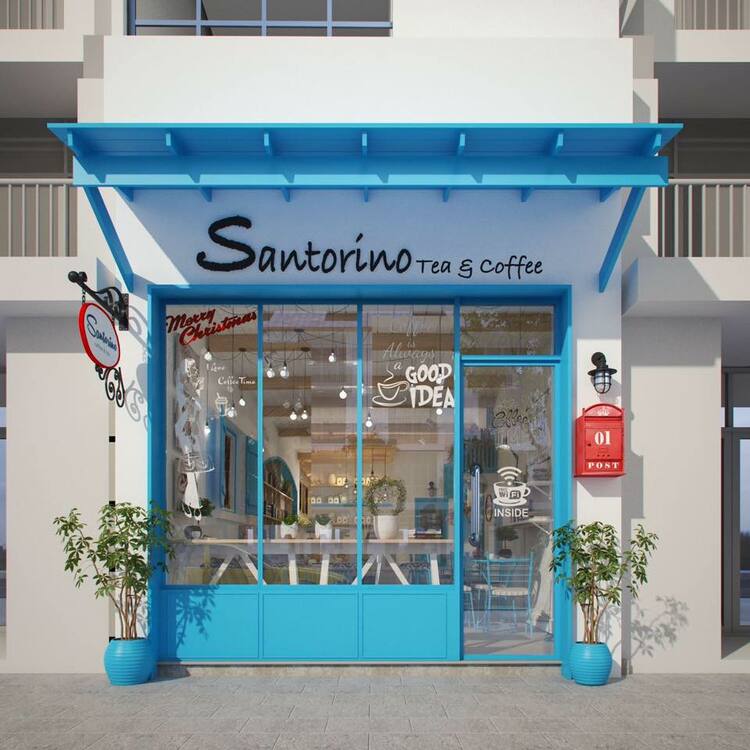 For someone who wants to enjoy the beauty of Quy Nhon city and streets at night, relaxing in a beautiful café shop is a recommended activity to do. Here, you can drink the best coffee in Vietnam and sit on the comfortable chairs overlooking the outdoor where locals running motorbikes on streets and doing activities at night.
Quy Nhon has many beautiful café shops and here are the most famous ones:
Marina Coffee at 138 Do Doc Bao (Đô Đốc Bảo) or 5 Tran Quy Cap (Trần Quý Cáp)

Santorino Coffee & Tea at 81 Tran Phu (Trần Phú)

Ca Phe 1990 (Cà Phê 1990) at 7 31 Thang 3 Street (đường 31 Tháng 3)
9. Play The Night Out In Bars And Pubs
Quy Nhon is not an animated city with clubs or bars. But you can still find some good pubs and bars with great music, an extensive menu of drinks and many interesting games there. If you are an energetic clubber or fun lover, playing a night out in bars and pubs is definitely an activity you cannot miss.
Here are some suggestions you can look for:
Suft Bar at Quy Nhon Beach

O.P PUP at 14 An Duong Vuong (An Dương Vương), Quy Nhon

RED PUB at 52 Tran Phu, Quy Nhon
Read more:
Although there are not many activities and attractions to do in Quy Nhon at night, the Quy Nhon nightlife is still beautiful and charming to tourists and worth for you to spend your evening time. I hope that this article about Quy Nhon nightlife guide in Vina.com can help you understand about another side of Quy Nhon when the sun goes down. Enjoy your wonderful trip to Quy Nhon and let us know your experiences.