Updated: 08/22/2019
Nha Trang is a beach city with many picturesque landscapes and beautiful beaches. It is a reason why Nha Trang is attracting a lot of tourists and visitors. Traditional and religious festivals also contribute to the attractiveness of this city and boost Nha Trang tourism such as Po Nagar Tower (also called Thap Ba (Tháp Bà)), the largest and the most famous remaining Cham (Chàm) Tower in Vietnam. Located on the top of a hill next to Cai River (Sông Cái), Po Nagar Tower is a place to organize Thap Ba – Po Nagar Festival that is held annually from the 20th to the 23rd of Lunar March.
Basic Information About Po Nagar Cham Towers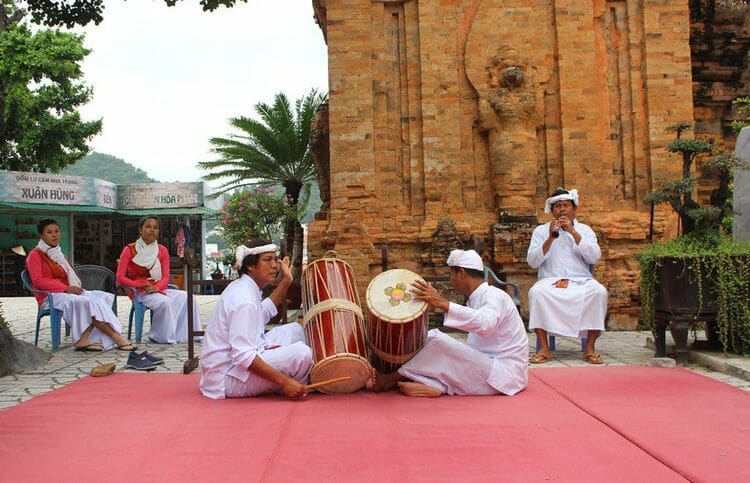 Constructed in 8th to 11th centuries by Cham people, Po Nagar Cham Towers worship the goddess Po Nagar (it means The Mother of the Country) who taught the weaving and agricultural skills to Cham people.
Because of the ancient construction and magical power, walking along with these Cham towers, you will feel the greatness and serenity.
Pirates attacked the temple with the ambition of conquering it. The temple was sometimes almost completely destroyed. However, the local residents consider this complex holy and sacred, so they try their best to stop the attacks and restore the temple every time it is destroyed or damaged.
There are towers and temples in this relic that has typical values of sculpture, architecture, statues, inscriptions and so on. The Ministry of Culture, Sports and Tourism recognized Po Nagar Cham Towers as a national cultural and historical site. Thanks to the well-built history, cultural and architectural values, the Po Nagar Complex has become one of the most attractive destinations in Nha Trang. It is great if you visit these tower at Po Nagar Festival, the religious festival held from March 20th to 23rd of Lunar Calendar.
Po Nagar Festival – One Of The Biggest Religious Festivals In Vietnam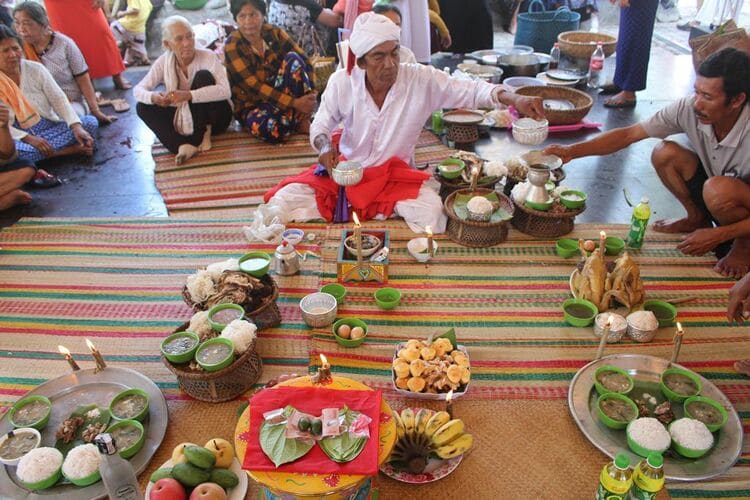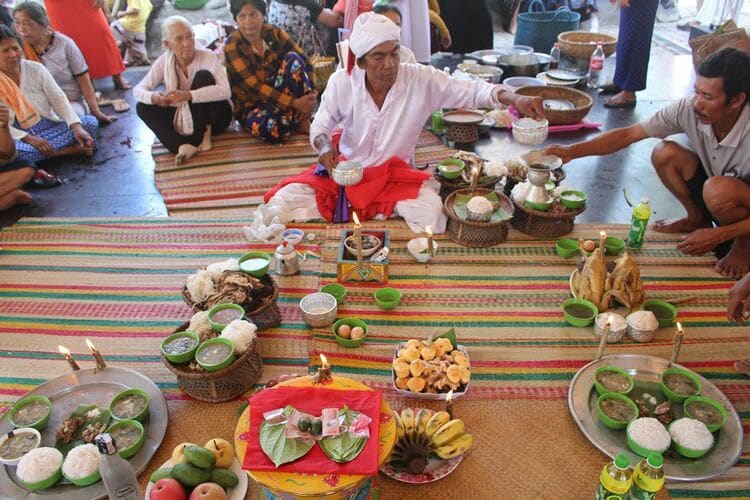 Po Nagar Festival is a yearly folk traditional festival in Nha Trang. In 2013, UNESCO recognized Po Nagar Festival Nha Trang as a national intangible cultural heritage. Held in Po Nagar Towers, this festival worships the Goddess Yang Po Inu Nagar. Yearly, a large flow of people come to this festival to pray the Goddess for happiness and great luck.
Po Nagar Festival features the solemnity, special rituals and vibrant parts, which creates the unique thing about a traditional festival in Nha Trang. The festival shows the strong will and purpose of people in protecting and preserving the intangible cultural values and historical relics and that is expressed through cultural activities and traditional ceremonies.
The festival is also a chance for people to find their origin. It is great to take children to the festival because it will teach them how to foster a great traditional culture and help them know more about living ethically. As a symbol of unity, the festival contributes to the cohesive elements in Vietnam community. This festival also shows the growth of socio-economy and living standard of people. The creativity of people is on the rise and people have great chances to enjoy various cultures.
The Po Nagar Festival has some important and unique rituals that take place to bless and pray for happiness and great luck. Furthermore, during the festival, you can take part in many cultural activities, enjoy art performances and exhibitions that are the unique features of the festival. Po Nagar Festival is cultural integration, intercalation, and exchange between Cham and King people.  Therefore, this festival has various rituals. For example, at the festival, the ceremonies of bathing Po Nagar statue, dressing it in royal clothing, singing, dancing, praying and releasing the colorful candle flowers on the river take place.
Today, during the festival, people organize many interesting activities when they enjoy a great time together and worship their Goddess.
A visit to Nha Trang city at Po Nagar Festival will definitely be the highlight in your summer trip to this beach city. Furthermore, if you are fond of spiritual and religious culture and values of Nha Trang, Po Nagar Towers are worth a visit and I guarantee that this experience won't make you disappointed. I hope that this article about Po Nagar Festival gave you useful information. If you have any questions you want to ask, please raise your voice and leave your comment section below. We will answer them as soon as we can. On my website Vina.com, there are a lot of informative articles that gave you wonderful tips and techniques for your trip to Vietnam's attraction. It is recommended visiting our website to know more.