Set within The Manor Complex in My Dinh (Mỹ Đình), Tu Liem (Từ Liêm), Hanoi (Hà Nội), the Garden Shopping Center is one of the largest shopping center in Vietnam with 27.000 m2 in the total area, featuring officers, serviced apartments, a hypermarket, dining and entertainment areas which were built and designed in the European modern and luxurious architectural style. Since established, the Garden Shopping Center has attracted many visitors to come. Nowadays, it also becomes a must for any first-time tourist in Hanoi.
The Garden Shopping Center: Popular Shopping Center In Hanoi, Vietnam
The Garden Shopping Center is unique and special because of the vibrant, colorful and lively atmosphere with a mix of restaurants, shops, and entertainment areas. This shopping center's construction and arrangement aim to meet all kinds of requirements and needs of customers, providing them the best services and convenience when they come to the Garden Shopping Center.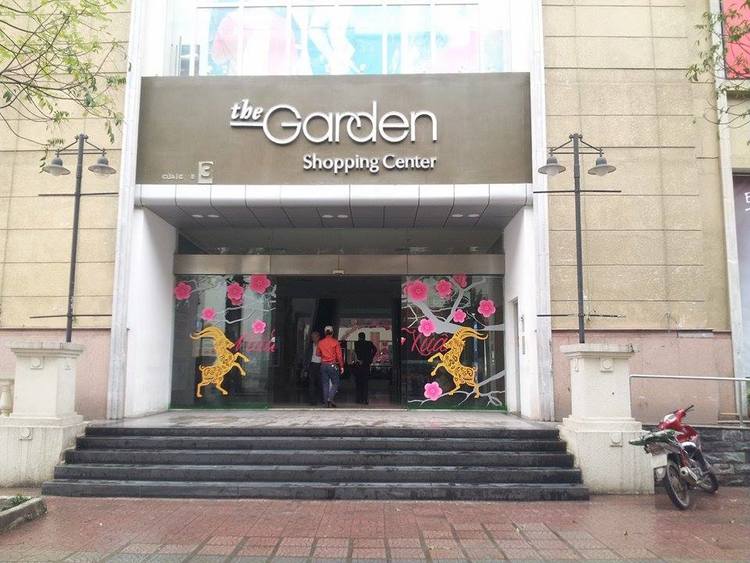 In the lower level of the Garden Shopping Center, visitors can go shopping at BigC supermarket where you can find a huge selection of manufactured goods and food as well as family necessities.
On the ground floor that is 4,000m2, there are many famous shops with international branded products including cosmetic, fashion and watches. You can see many famous brands such as Levis, Rino, Carlo, Paris&France, etc for cosmetics, perfume, and fashion while Rolex, Longines, Swatch, Tagheuer, etc are a few names of famous watch brands. More interestingly, in the center of the ground floor is a great fountain where special events such as promotions, music concerts or fashion performances take place.
If you like shopping for clothes and fashion, it is recommended going up to the first floor and second floor. While the first floor is a paradise of women fashion from international brands such as Unique, Sendora, Goodman, etc, on the second floor, you can find many stylish fashionable clothes for men and children. Men can buy clothes of international brands like Boss, Giovanni, Jeep, Arrow or the fashion with high-quality such as Nike, Adidas, Spot1, Purma, etc. It is great to take your children here as there are entertainment and playing areas for children, including educational toys such as Barbies, Disney, Lego, etc. Children also have a great opportunity to explore the new land with many interesting things together through Funny Land game.
On the third floor is the area of furnishing and home appliances while the fourth floor is the dining area where friends and family enjoy the meal together at many restaurants. These restaurants of the Garden Shopping Center, Hanoi serve the local foods, Hanoi specialties, and many delicious foods across the parts of Vietnam. Furthermore, you can also have a chance to taste cuisine from Japanese, Korean, or Thailand, etc. Now, restaurants in the Garden Shopping Center allow the payment via credit card, which gives the convenience for tourists.
Aside from the dining area, the fourth floor of this popular shopping center also has the movie theater with modern equipment and lighting system. Nothing greater than experiencing the 3D film when you visit this shopping center. Furthermore, the entertainment areas packed with attractive game machines are also standout features when tourists come to Hanoi.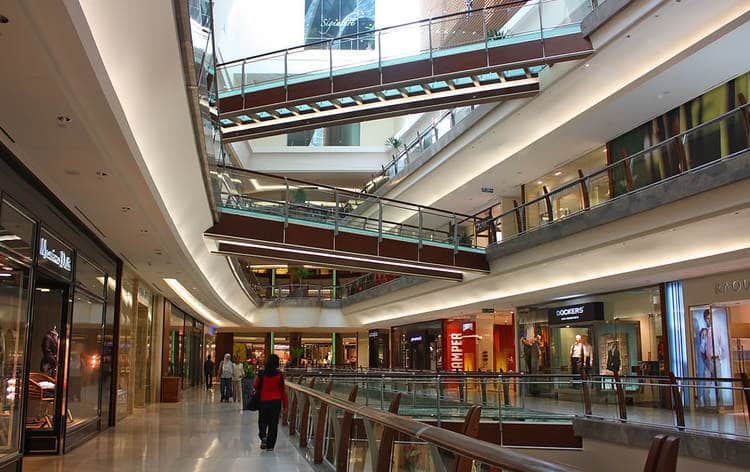 If you like fitness activities and want to enjoy the relaxing services at spas, the Garden Shopping Center, Vietnam is also an ideal destination. It has Star Fitness Bitexco, one of the most modern fitness centers in Vietnam equipped with a swimming pool, modern facilities and multifunctional exercising machines that serve every need of customers. This fitness center in the Garden Shopping Center also has sauna, steam and massage rooms for customers to enjoy the relaxation and gain the energy after a stressful working day.
With its convenience and modern services, the Garden Shopping Center is  a favorite shopping spot for not only locals but also visitors across the world. I hope that this article of Vina.com provided you the useful information and made you satisfied. Any questions can be left in the comment section and we will answer them as soon as we can.