Updated: 11/15/2019
Thu Le Park or Thu Le Zoo is located in Ba Dinh District, Hanoi city, Vietnam and surrounded by a large lake. Its original name comes from a land with oval-shape like a tear. Thu Le Park was built on May 19th, 1975 and opened two years later. The park is famous for entertaining activities and green spaces for thousands of domestic and international tourists to visit. It has a total area of 29 hectares including 6 hectares of lakes, 5 exhibition areas, and 40 houses of animals. Because Thu Le Park is covered by green trees and beautiful flowers, it is an ideal place for tourists to walk around it.
What The Best Time To Visit?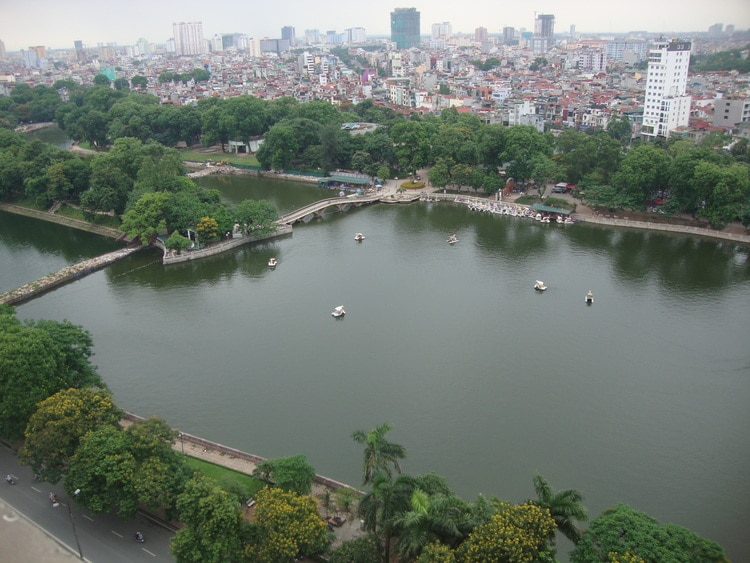 Thu Le Park opens every day from 7 am to 5 pm. The best time for visiting the park is in summer afternoons. In that time, you not only see animals in the zoo but also participate in exciting activities in there.
You will pay for an entrance ticket. The cost is VND 10,000/adult and VND 5,000/child.
What Are Activities For Tourists To Do?

Visiting Thu Le Park, you have a chance to see about 600 animals with more than 100 species. There are 40 different kinds of animals which are listed in the Red Book of Vietnam including Indo-Chinese tigers, lions, leopards, elephants, and hippos. Besides, there are some rare animals which are the gifts of other countries such as Africa, America, Europe, and Australia. Children feel enthusiastic with many monkeys swinging from ropes in their cages.
Thu Le Park has a large area with green trees and fresh air, and visitors can relax and enjoy this beautiful landscape. In addition to seeing animals, you can join in the interesting outdoor activities in the park. With 6 hectares lake, you can play a swan boat driving with your friends. There are also some interesting games which attract both children and adults such as high-speed train, bubble houses, or rollerblading.
Besides, you can visit Voi Phuc Temple which is located next to the Thu Le Park. The temple is one of the famous historical heritage sites in Hanoi. It worships Linh Lang (a famous hero of Vietnam) who helped the King look after peace in the west of Vietnam in the past.
Where To Eat?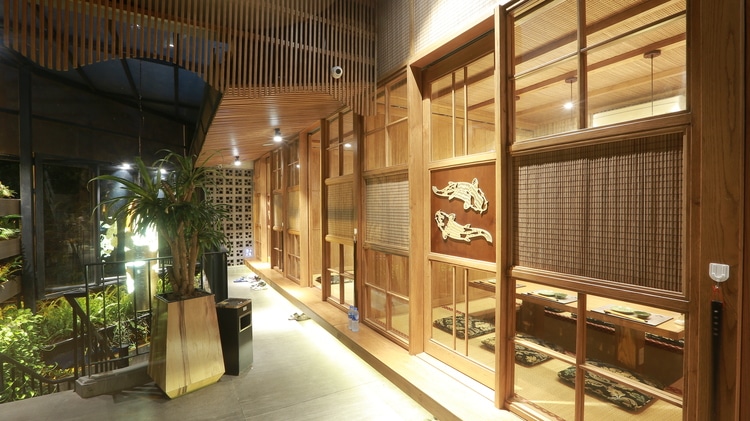 You can find a number of Hanoi restaurants and food stalls around Thu Le Park.
Where To Stay?
Thu Le Park is located in the center of Hanoi, so there are a lot of hotels for you to choose from. We will give some suggestions include:
Lotte Hotel Hanoi: Ba Dinh District, Hanoi Capital. The price of a room begins at $142/night.

Hanoi Daewoo Hotel: 360 Kim Ma Street, Ba Dinh District, Hanoi. The price of a room begins at $139/night.

Palmo Hotel & Apartment 2: No 73, 12 Alley, Dao Tan Street, Ba Dinh District, Hanoi. The price of a room begins at $31/night.

Brandi Fiji Hotel: Ba Dinh District, Hanoi. The price of a room begins at $58/night.

Momizi Business Hotel: Ba Dinh District, Hanoi. The price of a room begins at $44/night.
Other suggestions include Hanoi Hotel, Somerset Hoa Binh Hanoi, Pullman Hanoi, Fortuna Hotel Hanoi, etc.
Do you find useful information about Thu Le Park? If you have any questions, you leave in the comment box below. We will respond as soon as we can. Check our homepage to know more about Vietnam travel.