Updated: 08/19/2019
Cat Ba Island (Đảo Cát Bà) is a stunning ecological paradise with golden sand, sunshine, beautiful beaches, diverse marine life, tourist products, and an abundance of fauna and flora. Cat Ba Island has a rich culture of the fishing community. Every year, locals living in Cat Ba Island celebrate the traditional Dragon Boat Race Festival at the end of the fishing season. This critical event of Do Son Beach (Biển Đồ Sơn) and Cat Ba Island is held on April 1 of the lunar calendar. This festival celebrates the day President Ho (Chủ tịch Hồ) went to the fishing village of Cat Ba Island in 1959. That day has become the traditional day of Vietnam's fisheries sector. If you have a chance to visit Cat Ba Island, nothing is greater than exploring the unique culture and taking part in exciting activities at the festival.
Dragon Boat Race Festival – Traditional Festival In Cat Ba Island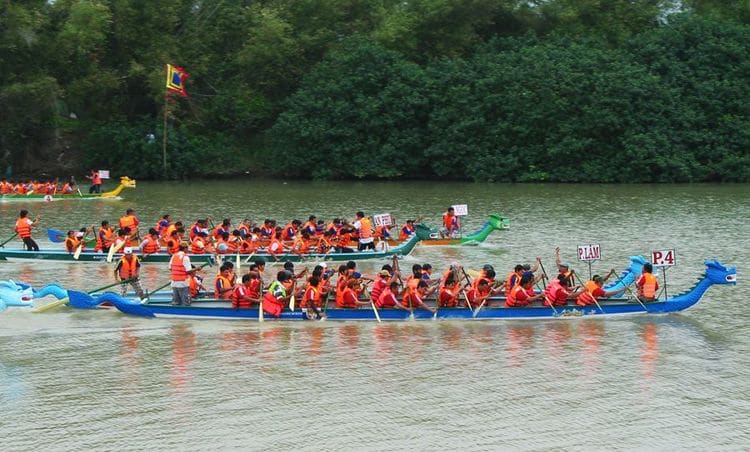 Many southern and central provinces also organize the Dragon Boat Race Festival; however, the festival of Cat Ba Island has a unique cultural features and characteristics. This festival attracts thousands of visitors and tourists to attend.
Dragon boats with the shape of 1.5m wide and 11m long are expensive with the cost of 30 million VND a unit. Each boat can carry about 22 to 26 competitors. A tug of war on the sea among the boat teams will begin the contest. After that, the boat racing takes place with 1 km long track. There are 3 or 4 rounds of the competition, and the first boat reaching the destination will win the game.
To win the competition, the rider not only has to select the strong oars but also handle at the turn accurately.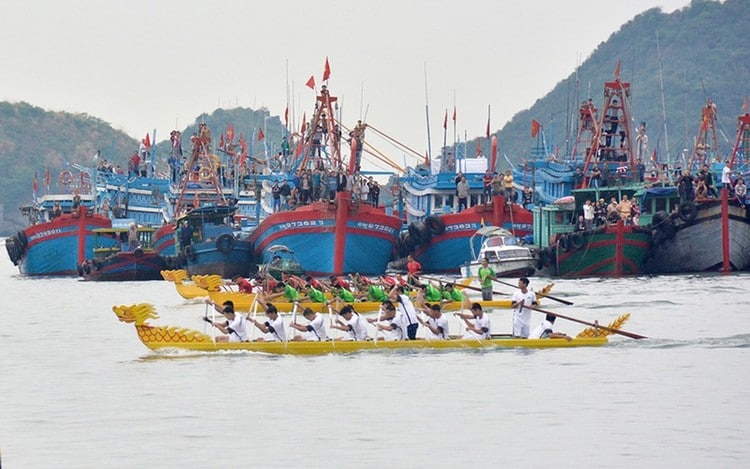 The winner of the race will receive the worth award. With the meaning and values, the Dragon Boat Race Festival in Cat Ba has drawn the encouragement and participation of both locals and outside people.
It is not surprising when people who are planning to visit Cat Ba Island often want to choose the time of the festival to enjoy the festive atmosphere and learn the cultural and spiritual life of locals in Cat Ba. I hope that this article will give you useful information. Any questions can be left in the comment section, and we will answer them as soon as we can. On Vina.com, we have an abundance of articles about Vietnam's attractions and activities. If you are interested in this S-shaped country and want to visit here one day, you should feel free to visit my website.