Sapa (Sa Pa) is a picturesque mountainous town located in northern Vietnam. It is considered as one of the most famous destinations to tourists and visitors from over the world because of the cool weather, cultural diversity, and breathtaking landscapes. Sapa in the daytime is very beautiful but when the sun goes down, its night scenery becomes extremely mysterious, gorgeous with hundreds of colorful light and extraordinary fanciful sightseeing you only see at night.
At night, every street corners of Sapa become very lively and crowded with domestic and foreign tourists. They go shopping at souvenir stores, walk on the sloping beautiful streets and take a lot of impressive photos. So, what activities you can do for the best nightlife in Sapa. If you want to know more, please continue reading.
Nightlife In Sapa, Vietnam: What Activities To Enjoy
1. Night Festival
Sapa is attracting tourists not only because of the poetic, beautiful but pristine beauty, delicious cuisine, green terraced fields, etc but also the impressive festivals. During the year, Sapa has many festivals including night festivals such as the Mid-Fall Night Festival. If you visit Sapa at the Mid-Fall Festival that starts on 2 September, you can take part in a variety of activities such as handicraft art and photo exhibitions, beverage and food events, theater and dance performances and sporting competitions, etc.
Visiting Sapa during this time, you can see the beautiful town's décor with thousands of colorful and vivid lanterns with various sizes and shapes. Furthermore, it is also a great time for you to see the splendid parade with lanterns going around in all streets, which creates the exciting and memorable experiences and helps you know about the local culture and nightlife in Sapa, Vietnam here.
2. Sightseeing And Street Wandering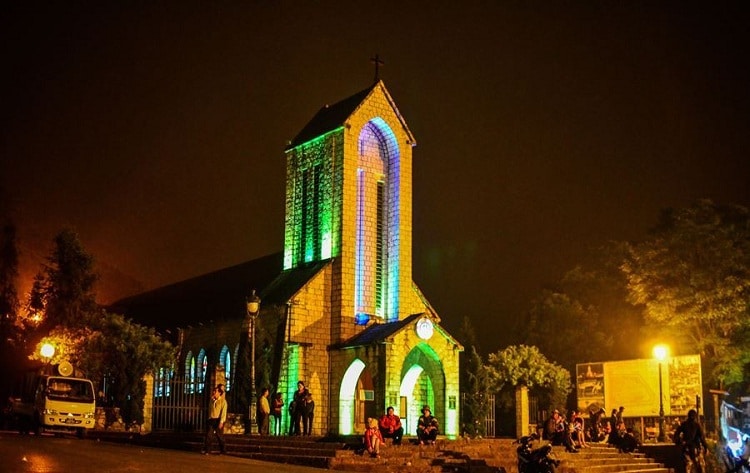 In the evening, Sapa has a mysterious and gorgeous beauty. Therefore, it will be a pity if you travel to Sapa without wandering along the romantic streets that are lit with colorful lights. Sometimes, you can catch the moments of some lovers hand in hands walking, cuddling, talking and kissing on the popular streets of Sapa. If you go to Sapa with your family, friends or even your lover, do not forget to create memorable moments at night.
Sapa streets have a lot of souvenir shops where you can buy some gifts for the ones you care and love. More interestingly, it is wonderful to enjoy Sapa street foods that are great and delicious.
3. Night Market
Coming to Night Market in Sapa is ideal for tasting the grilled skewered food and other delicious dishes in Sapa. As a cuisine market in Sapa, this place has many small food stalls where sell the delicious skewers, especially in the winter. Visiting this market, you can sit in the plastic chairs by the tables at small food kiosks with the cloth roof and hundreds of small bulbs, which give you the heart warming experiences especially in the freezing cold night. Furthermore, you can also buy many Sapa items such as clothes, hat, handmade products, necklace, shoes, etc. The Night Market in Sapa often opens on weekdays from 4 pm to 10 pm.
4. Love Market In Sapa
Visiting the Love Market in Sapa which only takes place on Saturday evening weekly is one of the interesting activities for the best nightlife in Sapa. In this market, ethnic people used to find a partner for getting married.
Nowadays, it is the place where not only lovers date and show their affection and feeling to each other but also tourists and visitors come to learn about the local culture and real life of Red Dao and H'Mong ethnic minorities.
Travelling to this market, you will have a chance to take part in many fun activities such as playing leaf-horns, playing traditional games, dancing, and singing, etc. You can see the girls dress up impressively in colorful costumes with silver ornaments and guys dress in traditional clothes.
5. Café And Bars In Sapa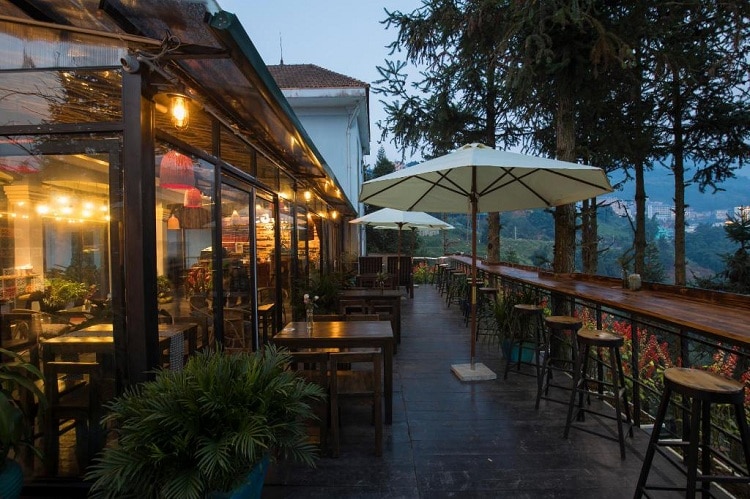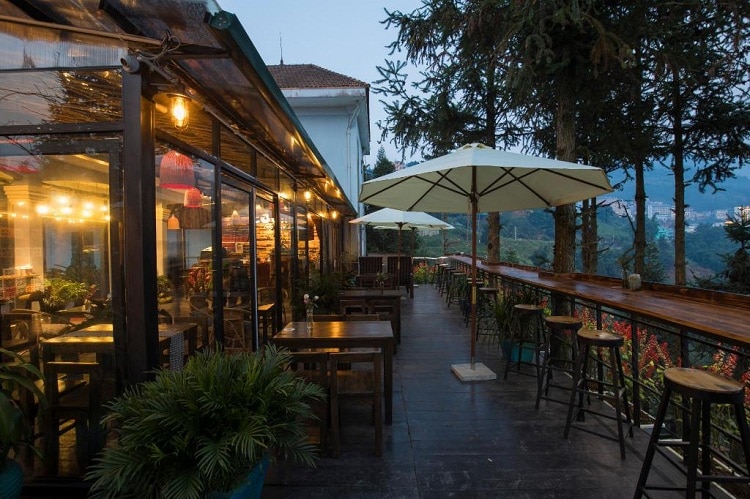 If you want to play all night long, nothing is better than going to Sapa pubs or bars at night. The majority of bars in Sapa open until 1 am on the following morning. Therefore, tourists and foreigner travelers can enjoy the wonderful night out and immerse in the unique atmosphere at any time in the evening and at night.
Bars in Sapa can meet all requirements of tourists even if they like luxurious, crowded bars or friendly and peaceful ones.
Here are some famous and good night bars in Sapa for you to choose from:
Bamboo Bar at 18 Muong Hoa (Mường Hoa) Street, Sapa, Lao Cai (Lào Cai): Opening from 8.30 pm to 11 pm every Friday and Saturday, it offers special music performances of ethnic minorities and an extensive menu of drinks.

Bebop Bar on Cau May (Cầu Mây), Spa, Lao Cai: Opening from 4 pm to 1 am, this bar is unbelievably quite with two floors, a special area for music performance and a good music system. In this bar, you can play music with any instrument.

The H'Mong Sisters at 31 Muong Hoa, Sapa, Lao Cai: Visitors come here for the cozy and nice atmosphere that is ideal for relaxation.

The Café In The Clouds at the lower end of Fansipan Street. Opening from 6 am to 11 pm daily, it combines a café, a restaurant and a bar in one.

Color Bar at 56 Fansipan, Spa, Lao Cai: what attracts tourists to enjoy the night here are the table football, Reggae music, and great cold beer.

Sapa Spider Bar on Thach Son (Thạch Sơn): As one of a few bars in Sapa opening for 24 hours a day, it offers great music, live sport and plenty of food choices.
Read more:
As you can see, Sapa in the evening or at night is very beautiful and gorgeous in spite of a limited amount of nightlife activities to choose from but it still worth your visit and experiences. I hope that you can find this article useful and informative. Any questions can be left in the comment section and we will answer them as soon as we can. Visit our Vina homepage for more information!