Nha Trang is one of the most beautiful coastal towns in Vietnam, featuring the 6-km magnificent shoreline. It will be a pity if you travel to Nha Trang without enjoying the vibrant and wonderful Nha Trang nightlife. Walking along many streets of Nha Trang, you can find many nightclubs and lounges here that draws the admiration and curiosity of a larger number of travelers.
Nothing is great to immerse yourself in the local lifestyle and culture. In this article, I would like to introduce to you the 8 best night bars in Nha Trang, Vietnam that will make you go wild and give you wonderful nightlife experience.
The Best Night Bars In Nha Trang For The Wonderful Nightlife
1. Sailing Club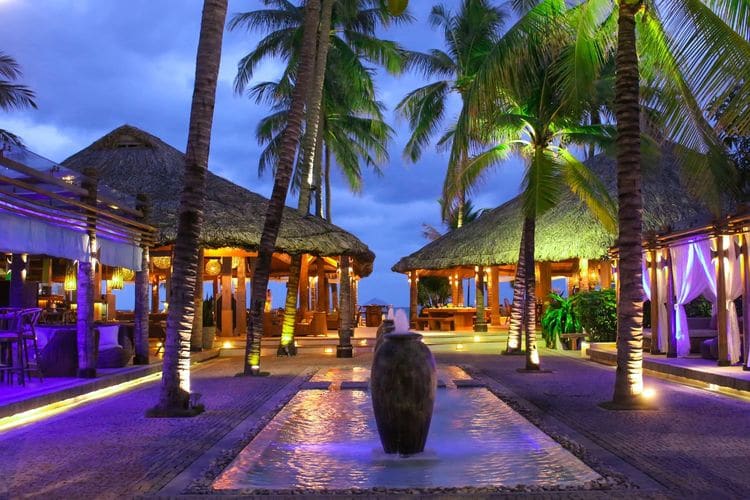 Situated in Tran Phu Beach (Biển Trần Phú), Sailing Club attracts locals and tourists not only its beachfront location, but also an extensive list of alcoholic offerings and wonderful lively tunes, which creates the quintessential nightlife experiences.
Visiting this bar, you can watch hip hop dance performance and lively fire shows. The menu of drinks includes imported beers, wines, spirits, and cocktails. Everything in the Sailing Club might be more pricey than other nightlife spots in the city, but with the best services, great drinks, and wonderful atmosphere, it is worth the extra paying.
Location: 72-74 Tran Phu (Trần Phú) Street, Nha Trang
Opening hours: 10 pm – 2 am, daily
2. United Bar
United Bar is one of the favorite cool night bars in Nha Trang for the expat community. Situated on the coast of Tran Phu Beach, this nightlife bar offers serene night view for locals and tourists who come here to enjoy the live traditional Vietnamese music every night.
It is a great idea to visit the United Bar on Thursday from 7 pm onwards when you can take part in trivia games with the bar's bands playing a mix of rock, blues, pop and folk music. The drinks menu of United Bar has draft beers, cocktails, imported wines and a huge selection of Asian and Vietnamese dishes.
Location: 01B Tran Quang Khai (Trần Quang Khải) Street
Opening hours: 10 pm – 2 am, daily
3. Booze Cruise Sports Bar & Grill
Looking for the sports bars in Nha Trang, you should not ignore the Booze Cruise Sports Bar & Grill that is also known as the famous backpacker bars in Nha Trang. Sports enthusiasts from all parts of the town and other international countries come to this bar to watch the live telecasts of the latest sports events.
In this bar, you can taste grilled food, American-style fast food and drink beer, whiskeys, and wines. If you want to enjoy the live music performances of talented artists, you should visit this place every Wednesday and Thursday at 8 pm onwards.
Location: 110 Nguyen Thien Thuat (Nguyễn Thiện Thuật) Street, Nha Trang
Opening hours: 6 pm – 3 am, daily
4. Pool Pub
If you like swimming and still enjoy the nightlife activities in a beautiful, impressive bar, Pool Pub is a great choice for you. This laidback two-story bar features a rooftop terrace, good audio systems, and wooden communal tables. The central swimming pool at the spacious sidebar provides tourists the warm evening. So remember to bring your swimming gear to enjoy the night out at Pool Pub. Pool Pub has an extensive list of drinks including wines, beers, spirits, and cocktails.
Location: 40 Tran Phu Street, Nha Trang
Opening hours: 5 pm – 2 am, daily
5. The Rooftop Lounge
The Rooftop Lounge is not only one of the famous rooftop bars in Nha Trang but also a pool pub of this city. Thanks to the great and convenient location, the Rooftop Lounge provides the perfect setting for tourists and locals to see the mesmerizing view of the Nha Trang town.
The common audience of this bar is the backpacking travelers and the locals. However, if you travel to Nha Trang, visiting this bar also give you wonderful and great experiences. This is because, in this spacious rooftop bar, you can join many interesting activities such as pool games while enjoying the drinks and immersing in the lively music tunes.
Location: 3/2 Tran Quang Khai Street, 5th Floor, Ha Van Hotel, Nha Trang
Opening hours: 5 pm – 2 am, daily
6. Makaï Lounge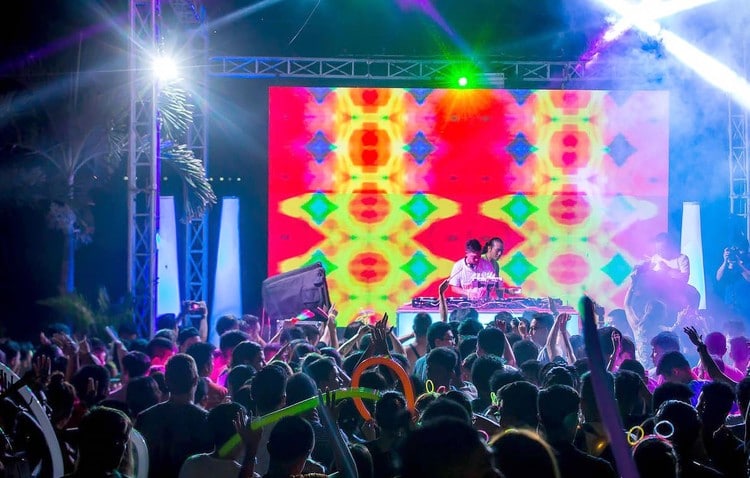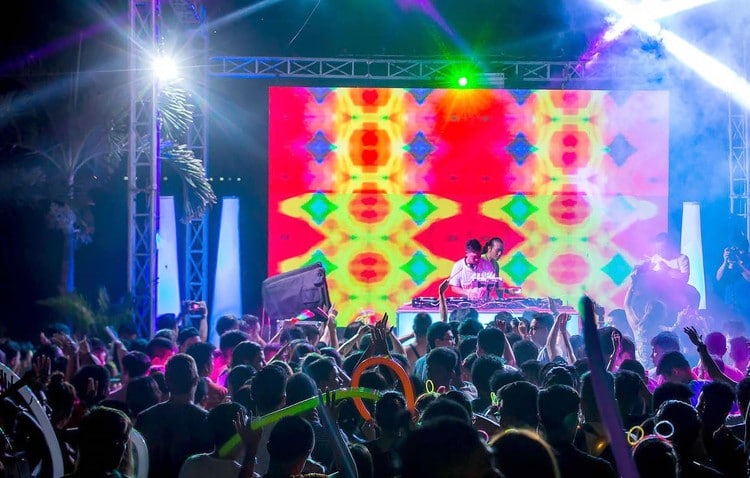 Makaï Lounge is a nightclub that is designed in a European style. Located in the heart of Nha Trang, this hotel attracts a lot of tourists, locals, and visitors to come. It is a great place for you to enjoy the cocktails and shisha together on a late night out. If you visit this bar every Wednesday, you will have a great chance to join the Latino party where you can learn the bachata, salsa, and merengue. That would be wonderful experiences when you travel to Nha Trang and enjoy the nightlife activities here.
Location: 111B Nguyen Thien Thuat Street, Nha Trang
Opening hours:  4pm – 2 am, daily
7. Why Not Bar
Why Not Bar is one of a few night bars in Nha Trang that allows 24 hours of operation. To reach to this bar, it will take you only two-minute walk from Tran Phu Beach. Visiting this bar, you do not have to pay any cover charge, but the entrance fee of 30,000 VND is required if you go after 1am.
If you do not mind the stuffy sound and sharing your personal space, it is great to jump into the dance floor and enjoy the wonderful moments with other joy-loving travelers and locals. There is also a pool and a terrace in this bar, giving visitors the fulfilling experiences.
Location: 24 Tran Quang Khai Street, Nha Trang
Opening hours: 24 hour
8. Crazy Kim's Bar
As you can see, most clubs and bars in Nha Trang offer luxury services, wonderful atmosphere, and awesome nightlife activities to tourists. However, it does not mean that someone who is in a tight budget can not enjoy that experience. In fact, there are several night bars in Nha Trang that have acceptable prices for many people. The good bar with friendly-budget I would like to introduce here is Crazy Kim's Bar.
Coming to this bar, you will definitely be impressed about how low the prices are. In 1999, the bar was opened to the public by Mrs. Kim, a Vietnamese-Canadian with an attempt of protecting the local children. This bar welcomes any guests and visitors from all parts of the city and other countries in the world. All of the profits from visitors can be spent in a free English language school.
Location: 19 Biet Thu (Biệt Thự) Street, Nha Trang
Opening hours: 10 am – 2 am
There are a lot of night bars in Nha Trang for you to experience the best nightlife here. I have just mentioned a few, but they are the top must-visit bars in this coastal town. I hope that you can find useful information in this article. If you want to experience the Nha Trang nightlife more, please don't hesitate to click our vina.com.