Vingroup Group is one of the leading investors and real estate developers that chose Hanoi (Hà Nội) as the ideal destination of its shopping projects. On November 20th, 2015,  the opening of Vincom Nguyen Chi Thanh Hanoi located on the convenient position of Nguyen Chi Thanh (Nguyễn Chí Thanh) Street marks the development and growth of Vincom shopping mall system in Hanoi. Currently, thanks to the beautiful design, good services and a wide array of products, Vincom Nguyen Chi Thanh has won the heart of Vietnamese people and foreign visitors.
Vincom Nguyen Chi Thanh: Paradise Of Shopping And Entertainment
Location: 54A Nguyen Chi Thanh, Hanoi
Opening Hours: 9:30 am to 10 pm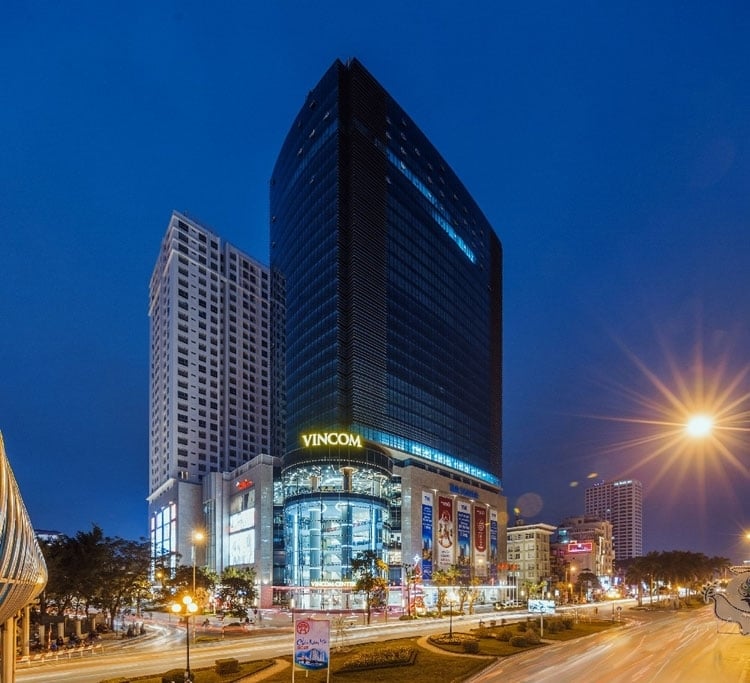 Located in one of the busiest roads of Hanoi and covering 55,400 sqm, since the first launch on November 20th 2015, Vincom Nguyen Chi Thanh has received a lot of concern and love from thousands of customers. The center on Nguyen Chi Thanh is designed with royal Indian patterns and curved glass blocks, featuring six floors, four basements and a parking space for 10,000 motorcycles and 2,000 cars.
The center houses 140 fashion, food, entertainment, and furniture brands. In this Vincom Center, there are a number of specialized retail areas like Sports World, Beauty Zone, Fashion Megastore and Shoe Center. Furthermore, the good news for cosmetic lovers is that in Vincom Nguyen Chi Thanh, Hanoi, you can buy your favorite skin care products and cosmetics of numerous famous brands such as Kose, L'Occitane, Kanebo, Laneige, New Look, Yves Rocher, and Debenhams. Ben de Lisi, Redherring and Principles are also be found at this shopping center.
Visitors coming to Vincom Center Nguyen Chi Thanh will be satisfied with a 5,600 sqm  Vinmart supermarket that sells hundreds of necessary supplies, household appliances and food for every family. All of the items here are sold at competitive prices and have good quality. The Vinmart supermarket of Vincom Nguyen Chi Thanh plays as one of the main distribution places for the group's VINECO vegetables.  On the first floor, there are many branded cosmetics, watches, jewelry and fashion. The second floor specializes in clothes, sports equipment, exercising machine, etc. The third floor is a location that attracts many women and females with a number of fashion stores selling beautiful and attractive clothes. If you look for the home supplies, household appliances, and daily food, please go to the fourth floor of this center.
Besides the supermarket, Vincom Nguyen Chi Thanh also owns a number of popular cuisine restaurants such as Cogi House, King BBQ, Cowboy Jack, Wrap & Roll, and Hotpot Story which are set on the fifth floor. It is an ideal destination for people who want to relax and enjoy the special cuisine of many countries in the world. It is great to enjoy the delicious meal after a full day of shopping.
The mall also has electronic store VinPro which sells a lot of technology products from international brands like Samsung, Apple, Sony, LG, Philips and local ones to meet the demand of customers.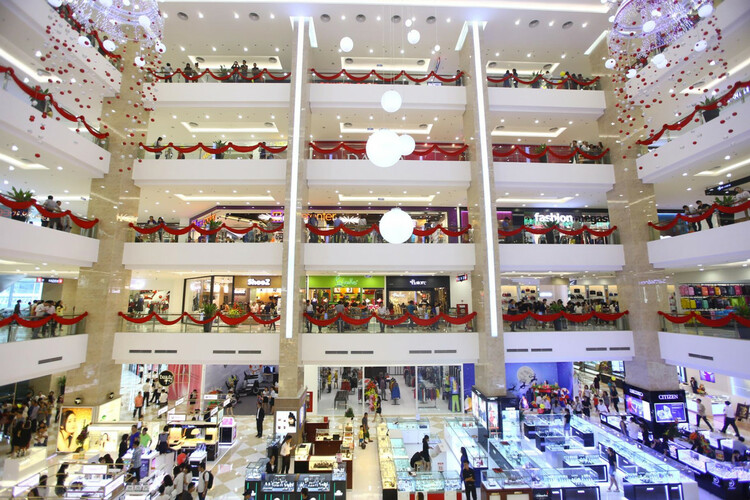 Furthermore,  at a premium Vincom Nguyen Chi Thanh CGV called movie theater Gold Class set within the sixth floor of the mall, you can enjoy a lot of Vietnamese and international movies. The center is proved to be a wonderful shopping destination and ideal entertainment place for people who love sports, swimming and fun activities because of the children's play zone TiNiWorld, a 300 sqm swimming pool and an Elite Fitness. In the 3,300 sqm children's play zone TiNiWorld, your children with the age of from 0 – 12 will have a chance to take part in many interesting and fun activities to boost their physical, mental and social development.
Read more:
Vincom Center Nguyen Chi Thanh which serves the demands of local and international customers with standard services and products is asserted as one of the best shopping centers in Vietnam and a must-stop destination if you have a chance to visit Hanoi. Let's enjoy the shopping experience in this center. If you are interested in shopping experiences, markets and shopping centers in Vietnam, please don't hesitate to click Vina.com.