7. Fashion Night Club
Fashion club is situated rather far from the city center, yet at the same time it provides customers with a unique chance to explore a non-touristic, different Vietnam. It hosts a lot of parties and welcomes large numbers of guests during weekends as it has a large dance floor and an extensive menu of drinks at really affordable prices.
Opening hours: 20:00 – 02:00 daily
Location: No. 37 Nguyen Tri Phương (Nguyễn Tri Phương), Thac Gian (Thạc Gián), Da Nang City
8. Luna Pub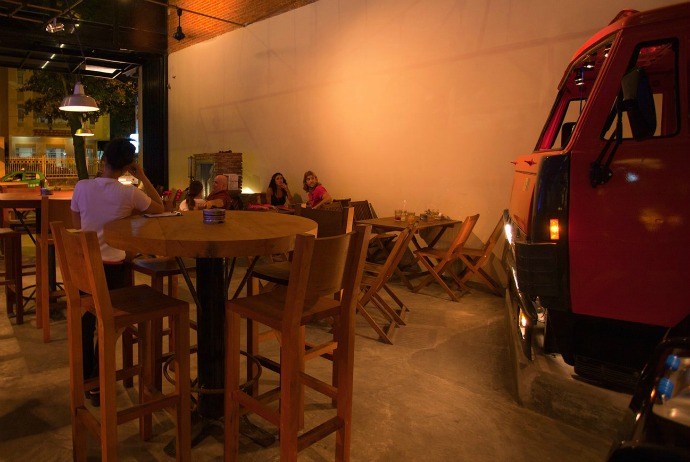 Are you fancy of Western culture? If yes, you should not skip Luna Pub. This is a half-restaurant, half-bar and has an extensive Italian menu. After finishing your dinner, move to the bar to have some delicious cocktails and drinks. Every second Tuesday of the month, it hosts a Live Music Open Stage.
Opening hours: 11:30 am – 12 am daily
Location: No.9 Tran Phu (Trần Phú), Thach Thang (Thạch Thang), Da Nang City
Despite there are not too many choices for Da Nang nightlife, you could still enjoy the dynamic atmosphere of this vibrant city at night by taking part in some parties hosted in bars and nightclubs introduced above. These are 7 highly-recommended entertaining destinations for those who want to have impressive memorable experiences about Da Nang nightlife during their trip to Da Nang – the central coastal city of Vietnam.
Related Articles:
Top 17 must-see Da Nang attractions in Vietnam to visit
15 things to do in Da Nang City – what to do in Da Nang?
Shopping in Da Nang – where to shop for tourists?
20 best Da Nang restaurants: what & where to eat in Da Nang?
13 Da Nang activities – what to do in Da Nang for tourists