Updated: 11/04/2019
1. Tho Ha Village Photos By Hung Nguyen
2. Tho Ha Village Photo By Hung Nguyen
3. Tho Ha Village Photo By Hung Nguyen
4. Tho Ha Village Photo By Hung Nguyen
5. Tho Ha Village Photo By Hung Nguyen
6. Tho Ha Village Photo By Hung Nguyen
7. Tho Ha Village Photo By Hung Nguyen
8. Tho Ha Village Photo By Hung Nguyen
9. Tho Ha Village Photo By Hung Nguyen
10. Tho Ha Village Photo By Hung Nguyen
11. Tho Ha Village Photo By Hung Nguyen
12. Tho Ha Village Photo By Hung Nguyen
13. Tho Ha Village Photos By Hung Nguyen
Tho Ha Village is situated in Bac Giang Province, about 50km north of Hanoi. The village was famed for making pottery products. During the period of the 1980s, the villagers developed new forms of business such as making rice noodles and dried pancakes, when traditional pottery making was gradually abandoned. Despite the fast economic growth in Vietnam, you still have a chance to visit the remains of the past dotted with the present, which creates the harmony of traditional and modern beauty.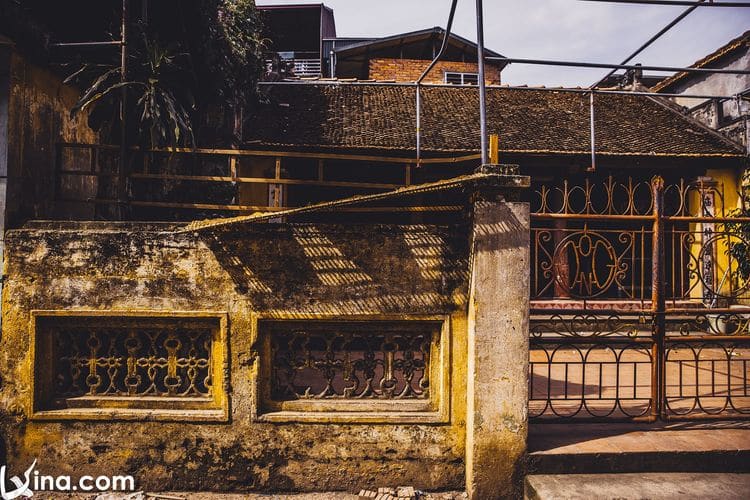 Pedaling through the village road allows me the infinitely strange but familiar feeling about the beauty of ancient houses symbolizing traditional architecture in the past.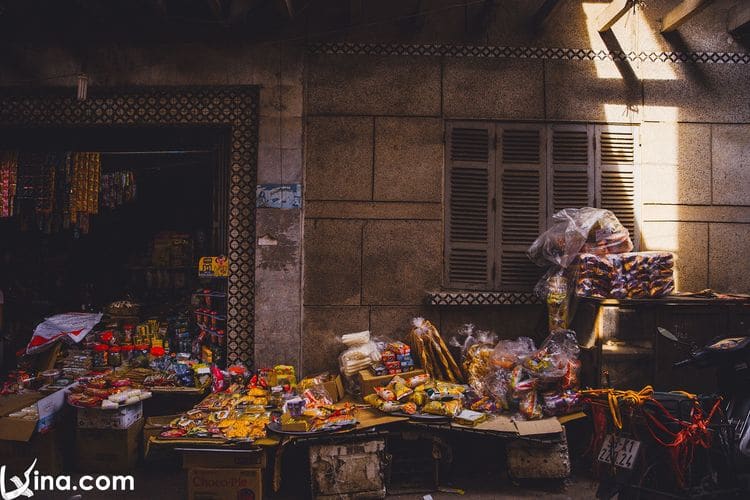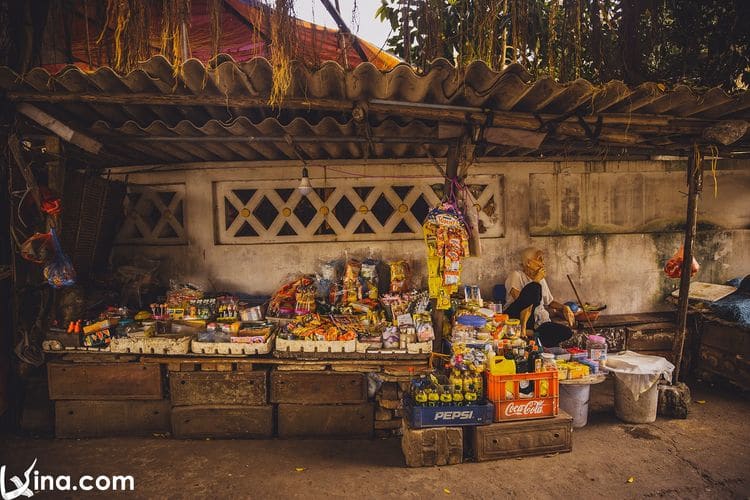 The locals turn to a new business -selling groceries and using stalls for selling is typical in this village.
Ranges of bamboo cake stands propped by stickers create tourists' interest.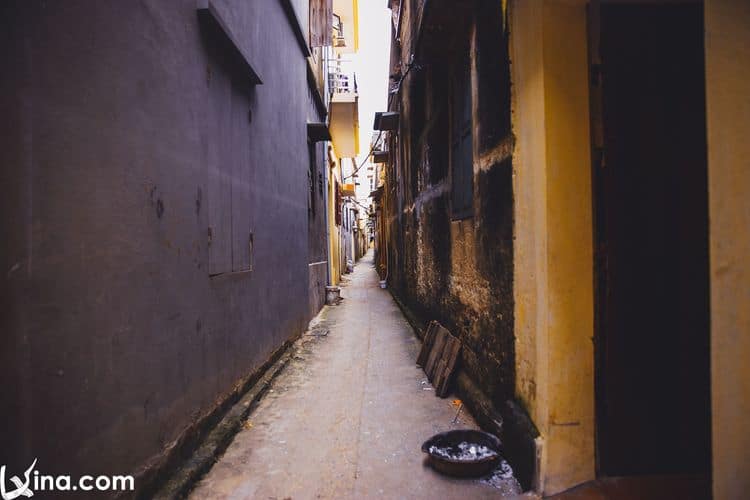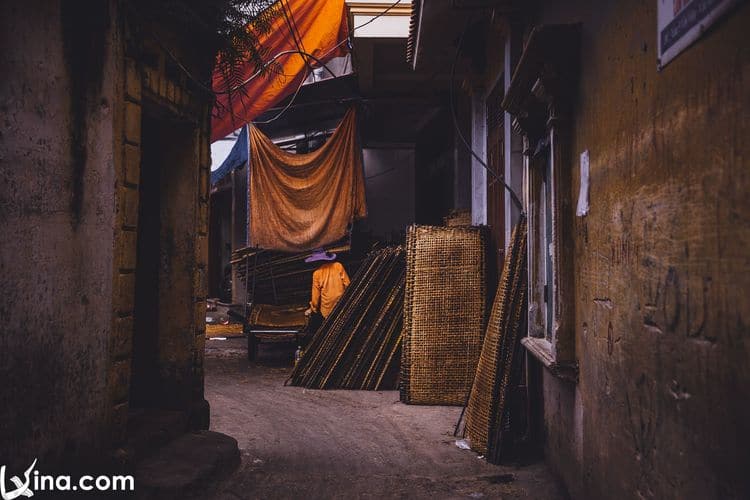 Village alleys of Tho Ha Village are also made use of drying rice crackers.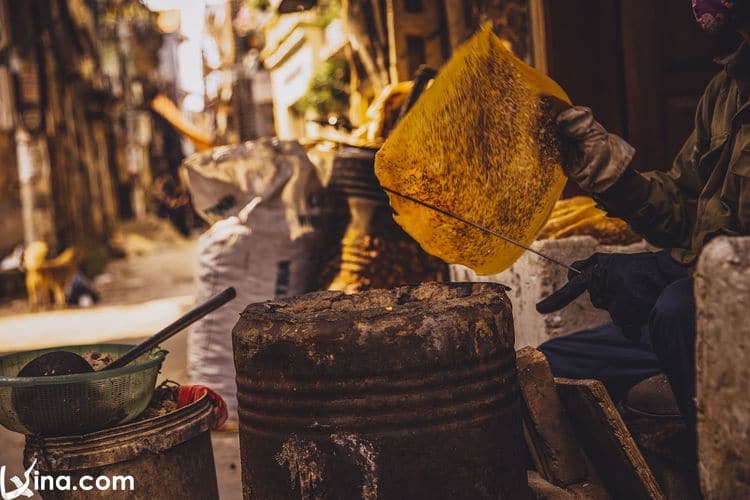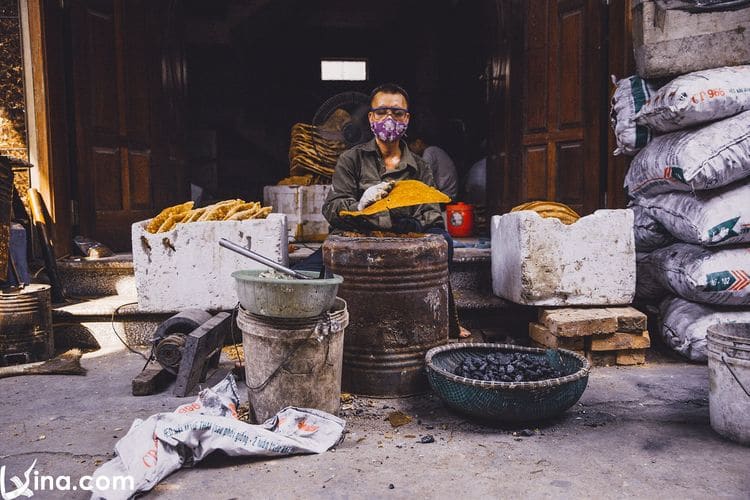 Surely, you feel curious about the way people make rice crackers, one of the specialities in Tho Ha village.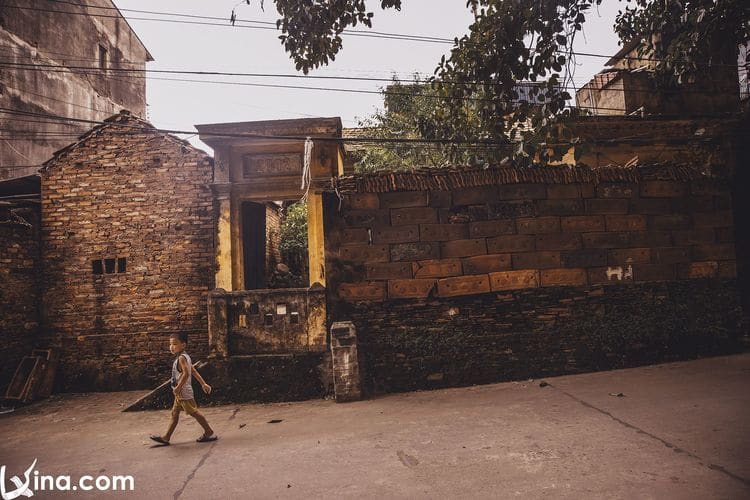 Snap a quick shot of a brick wall with a special structure. The whole wall was seemingly built by overlapping large bricks.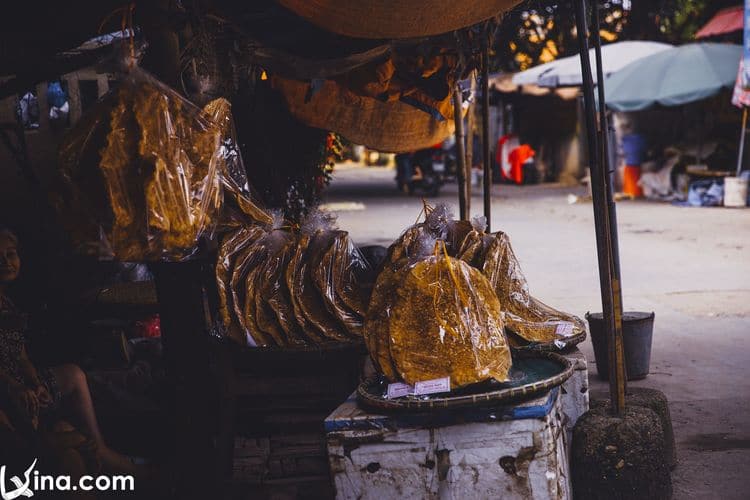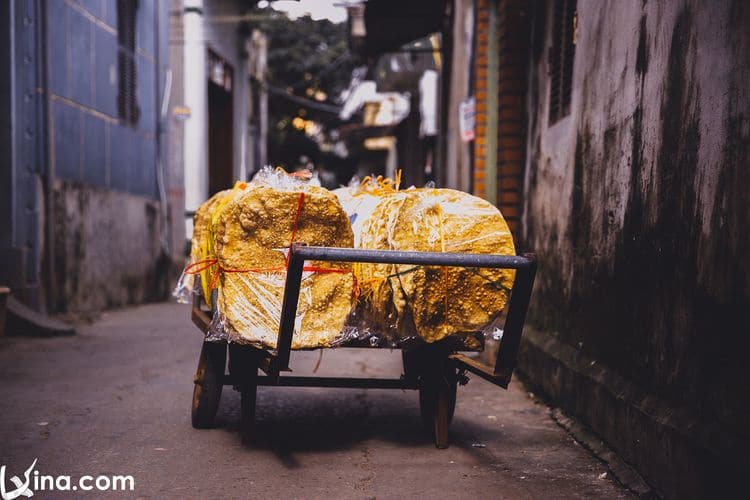 Piles of rice papers or dry pancakes are wrapped in plastics bags and carried to stalls for selling.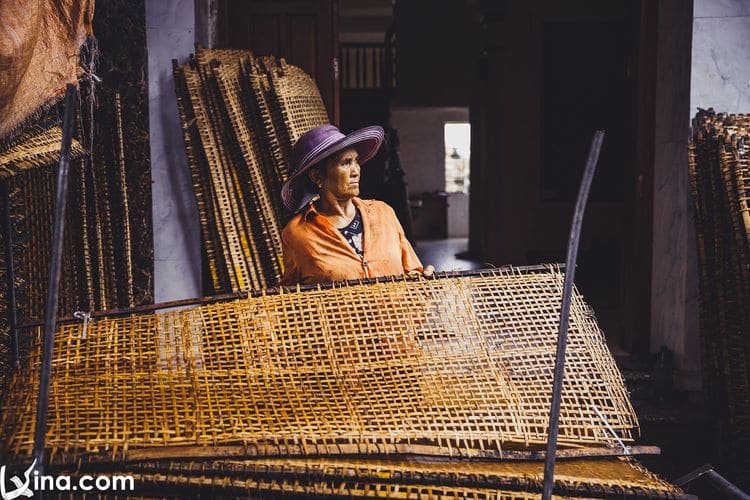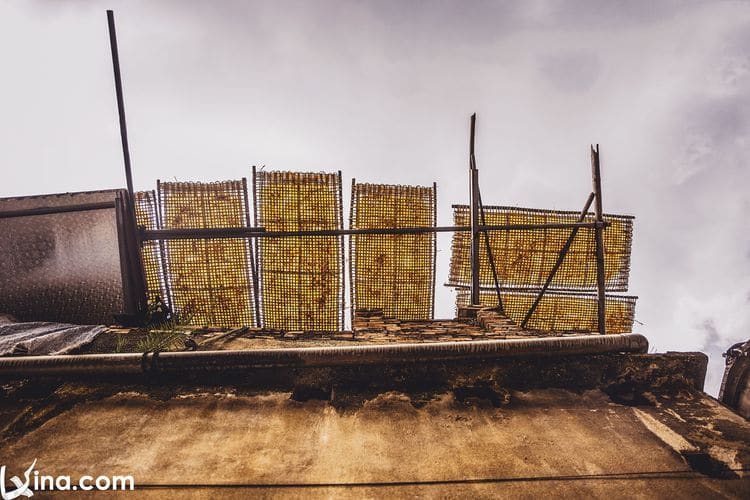 Bamboo cake stands and sticks are familiar tools for drying batches of hot rice crackers after they have been taken out the pan.